Board Book Review & Giveaway: 'Larry Loves Chicago!'
Sasquatch Books provided me with a copy of Larry Loves Chicago! for this review. 
My son is a big fan of books in general. No, he can't read yet, but loves being read to. He's just starting to understand words. You can see it in his eyes. There's something about reading to my son that really creates a connection between us. I cherish that.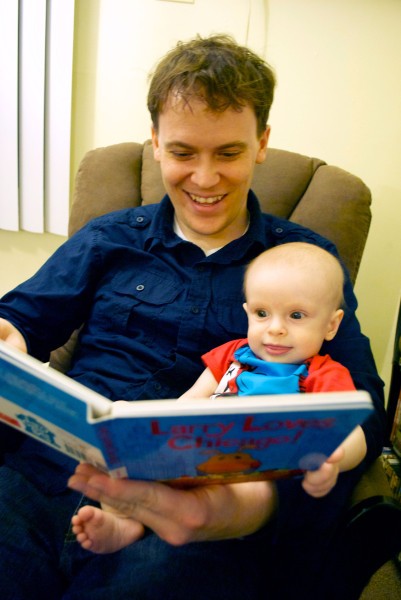 Wes isn't quite a year old yet so his attention span and emotions can be all over the place. One of the few times that that is different is when he's being read a book that he enjoys. Not just any book either. We've got a small library of board books and he's got three favorites. The newest of which is part of a series of books I found out about just recently, Larry Gets Lost. The series centers around a boy and his dog's adventure in and around cities all over the country.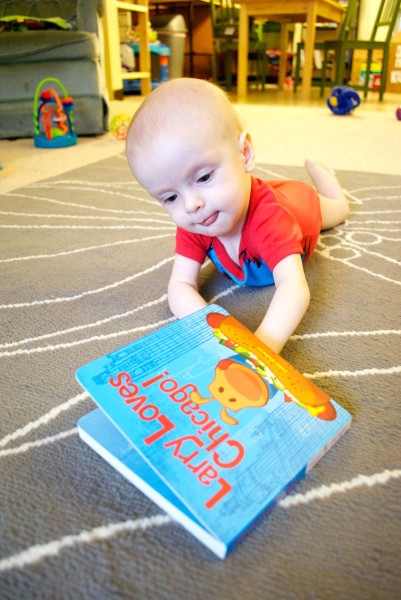 We've had Larry Loves Chicago! for a couple weeks now and Wes insists we read it over and over. The bright colors and simple storyline keep him interested. The actual Chicago locations in it make me smile. Having lived in the Chicago area most of my life I have many good memories of each of these locations.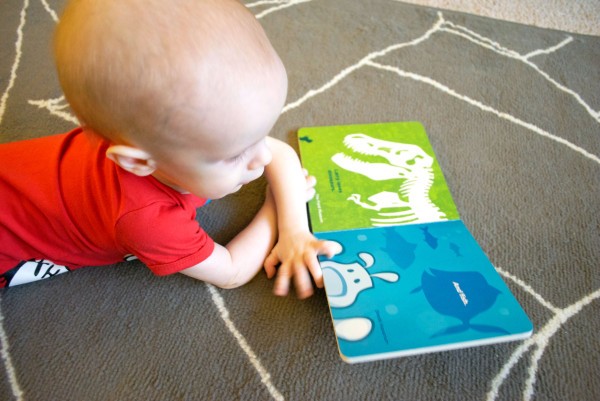 Illustrator and author John Skewes does an amazing job of capturing the city's details with a story geared towards the youngest travel set. The details he captures are specific to the city. This is no general kids book. Navy Pier, the Chicago River complete with accurate street names and building locations, The Bean (a.k.a. "Cloud Gate") and other must see sights are featured throughout the book.
There are also several other Larry Gets Lost books by Sasquatch Books releasing soon that cover cities like Portland, Washington DC, San Francisco and others. I plan on adding many more of the other Larry Gets Lost stories to our home library. How could I not after seeing how much Wes loves this book?
Larry Loves Chicago! releases March 18, 2014, but you can pre-order it via my Amazon Affiliate link now: http://dgrd.co/llc
—
Enter to win one of two copies of "Larry Loves Chicago!" by John Skews by entering below.