16 Places To Visit, Eat, Shop and Sleep in Chicago's Western Suburbs
Reading Time:
6
minutes
Disclosure: I have been compensated for writing this post. This post is brought to you by HYATT House Warrenville. 
There is a lot to see and do in the western suburbs of Chicago. Deep dish pizza, for example, isn't just found in the city's downtown. There are great pizza locations all over the suburbs. Fashionable shopping options are easy to come by in the suburbs when you consider the outlet malls. Nature can be found in abundance at local forest preserves and the family night out has met its perfect partner in Chicago's only still operating drive-in theater. There are even some award winning breweries not to be missed.
Food & Drink
Giordano's
119 S. Main St. Naperville, IL 60540
Giordano's is the quintessential Chicago pizzeria. Stuffed pizza the way it was meant to be, with sauce on top of the cheese and any number of toppings you could want. The pizzas take 30-40 minutes to cook so plan your visit accordingly. They also have beer, wine, and a full bar.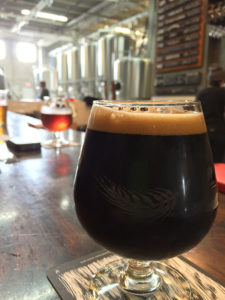 Solemn Oath Brewery
1661 Quincy Avenue #179, Naperville, IL 60540
The taproom at Solemn Oath Brewery offers pints, flights, and growlers of their beers. They don't offer food, but they encourage you to bring your own. They regularly have special tasting events and food trucks on various days through out the month.
Rock Bottom Restaurant & Brewery
28256 Diehl Rd, Warrenville, IL 60555
This brewpub offers several kinds of in house beers along with various American food classics. Rock Bottom has some tasty burgers, fresh veggie tacos and to die for mac & cheese bowls. This location is family friendly with high chairs and changing tables in both the men's and women's restrooms. The helpful staff is glad to answer any questions you may have about the location's variety of offerings.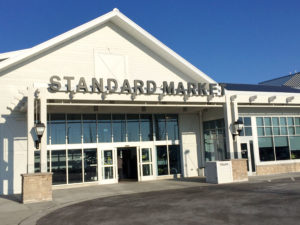 Standard Market – Naperville
1508 Aurora Avenue, Naperville, IL 60540
This is so much more than an upscale grocery store. There is a wine, beer, & cheese shop, delicatessen, bakery, butcher shop, restaurant, and coffee bar.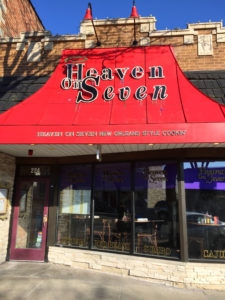 Heaven on Seven
224 S Main St, Naperville, IL 60540
This is the place to visit if you are looking for authentic Cajun cuisine. Heaven on Seven in Naperville provides a full service dining experience and bar, along with carry-out options. It can get busy so call ahead and make a reservation if you want a guaranteed spot.
Attractions
DuPage Children's Museum
301 N Washington St, Naperville, IL 60540
Founded in 1987, the DuPage Children's Museum provides three floors of interactive exhibits and learning labs. The museum serves the community through various scheduled events for all ages and is open daily year round.
Naperville Ghost Tour
50 S Washington St, Naperville, IL 60540
Take an eye opening and spooky walk around the town of Naperville with historian and storyteller Kevin Frantz. This tour covers about a ¼ mile of walking and lasts around 90 minutes. Reservations are not required, but are recommended.
St. James Farm Forest Preserve
Warrenville, IL 60555
Open daily from one hour after sunrise to one hour after sunset this 612-acre forest preserve is a sight not to be missed. Located in Warrenville and offering hiking, biking, and horseback trails along with picnic areas, fishing and sculptures—this park has something for everyone.
Cascade Drive-In
1100 East North Avenue, West Chicago, IL 60185
One of the last drive-ins in the Chicago area, the Cascade Drive-In is open daily from April through October. This drive-in offers double features, free entry for children under 5 and is a cash only establishment. Bring your own snacks or purchase them at the concession stand.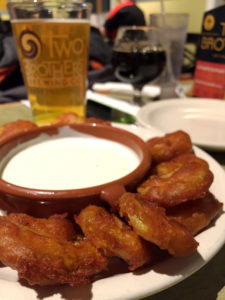 Two Brothers (Brewery Tours & Restaurant)
30W315 Calumet Avenue West, Warrenville, IL 60555
The Two Brothers Tap House is one of two locations in the Chicago area. They offer free-guided brewery tours on the weekends and have a full service brewpub restaurant open daily through out the week. This warehouse location can be a bit tricky to find, but is well worth the outing.
Shopping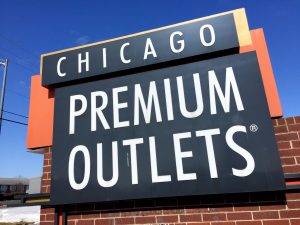 Chicago Premium Outlets
1650 Premium Outlets Boulevard, Aurora, IL 60502
Chicago Premium Outlets is one of the premiere outlet destinations in Chicago's western suburbs with 120 outlet stores plus several dining options. The shopping center is open year round and has a wide range of designer fashion, shoes, jewelry and accessories, housewares, and electronics.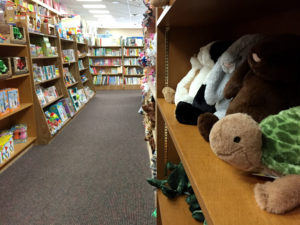 Anderson's Bookshop
123 W. Jefferson Avenue, Naperville, IL 60540

Anderson's Bookshop is an independently owned and operated bookstore in downtown Naperville. Authors often visit this store while on book signing tours. The store carries not only books, but also toys and games.
Westfield Fox Valley Mall
195 Fox Valley Center, Aurora, IL 60504
Westfield Fox Valley Mall has over 60 shops from well known name brands in clothing, electronics and jewelry. There are also sit down and quick serve food options all around the mall. Fox Valley Mall has family friendly events like meeting Santa, the Easter Bunny various celebrity meet & greets. Parking is easy and special events happen year round.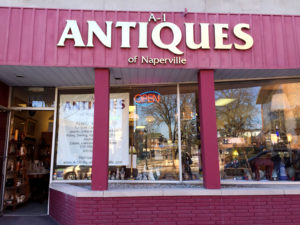 A-1 Antiques of Naperville
133 S Washington St, Naperville, IL 60540
A-1 Antiques of Naperville has a constantly changing inventory of unique antiques. Located in downtown Naperville the storefront buys and sells furniture, china dolls, books, postcards, toys, art, and more.
Apple Store
120 W. Jefferson Ave, Naperville, IL 60540
The helpful staff at this small Apple Store location will get you that extra phone charger for the road and answer any questions you have about your Mac. A free parking garage is only steps away.
Lodging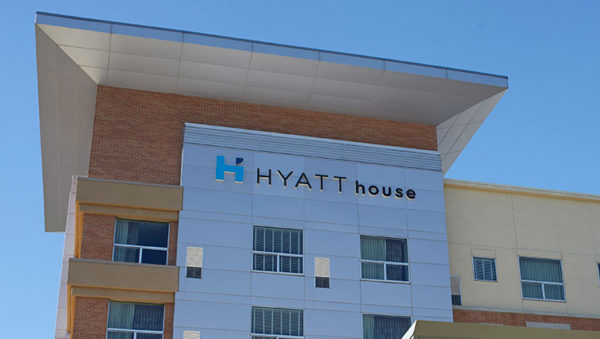 Hyatt House Chicago/Naperville/Warrenville
27554 Maecliff Drive, Warrenville, Illinois, USA, 60555
Planning a trip out to the western suburbs of Chicago? Take a look at HYATT House in Warrenville. It is designed to welcome residents rather than guests and offer services, amenities, upscale spaces and a casual, comfortable environment that reminds guests of home. Residentially inspired studios, one- and two-bedroom suites feature contemporary full kitchens, living space with flat panel HDTVs and bedrooms with a plush bed. Complimentary Wi-Fi is available throughout the hotel.
The Morning Spread, a complimentary full hot breakfast for guests featuring a made-to-order Omelet Bar, is served daily and the H BAR features the Sip+Savor menu and full bar. Public spaces include a 24-hour Workout Room, House Market and laundry facilities.
For more information, or to make reservations, at any Hyatt location please visit HyattHouse.com.