My Wish For The Future Of Shopping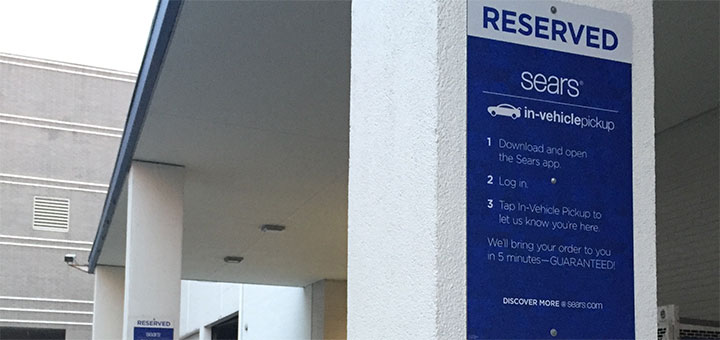 Reading Time:
4
minutes
This is a sponsored post on behalf of Life of Dad and Sears. I have received compensation for this post; however, all opinions stated are my own.
There are days that I don't leave the house. This intentional choice to be a homebody for days at a time is not the result of some traumatic experience or a lack of will power to journey out into the world. Preschoolers, man. I blame it on the one in my house. I love my kid, but sometimes it is just easier to stay home or take a walk to the park than it is to load the car up and head out into retail America.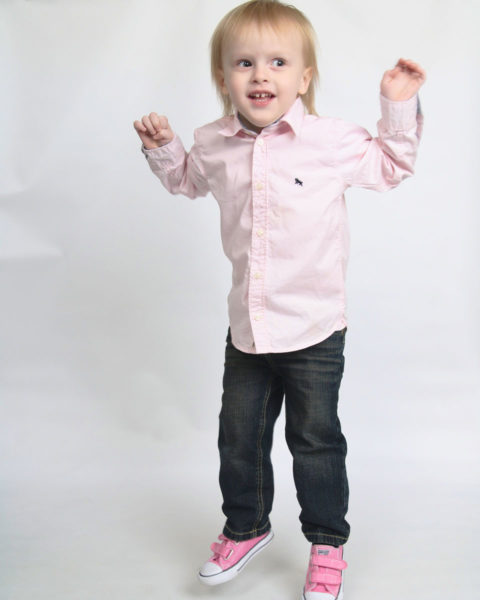 My three year old, we call him Mr. Dude, is a fire ball of energy. The kid can be singing and dancing one minute and have a complete meltdown the next. I guess it is part of growing up. There is so much happening in his body as he grows that it must really take a toll in the long run. The amount of knowledge the kid consumes and then repeats on a daily basis astounds me. It takes so much energy as an adult to keep up with a kid like that. Some days going to the drive though for dinner while on the way home from work/school is what we do.
I've often thought how great it would be if I could do some last minute shopping online, but pick it up at the store while sitting in my car. This idea has rolled around in my brain for years. Thankfully someone else had the idea and set it up as an actual service. Its called the Sears' In-Vehicle pick-up. I gave it a test drive tonight while doing some last minute shopping for my wife's Mother's day gift.
We love camping, but have only gone a few times. Each time we've borrowed or rented tents. Abigail has recently been talking about wanting to go camping this summer and I didn't want to keep bugging our friends to borrow camping gear so I decided it was time. I ordered a tent via the Sears app on my phone and selected the In-Vehicle pickup option. Just a few minutes after I placed my online order I received a notification that it was ready to be picked-up!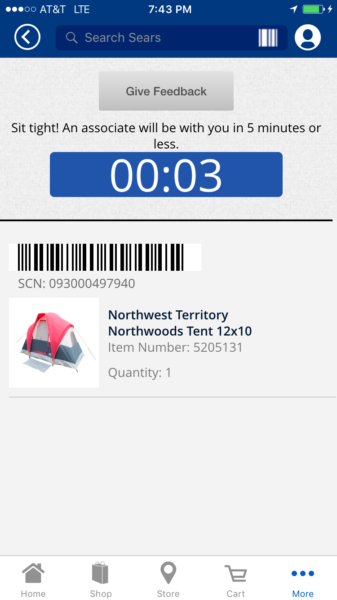 The Sears app boasts a 5 minute or less pick-up time once a customer gets the order confirmation email, arrives at the store's In-Vehicle pickup area and launches the app to let them know you're there. I have to admit, I was super skeptical of this. I've spent many a summer and holiday season working retail and know how busy things can get from time to time. The app even has a countdown once the store has been notified for the customer to keep track of the delivery time. The Sears employee that delivered our tent to the care was quick and polite. Mr. Dude and I had to wait only 2 minutes and 13 seconds for our tent to be delivered to our care. That's slick. And if the purchase doesn't work out for some reason you can return or exchange online purchases for free without ever leaving the car. No need to unpack the kids or spend the same amount of time walking to and from your car in a packed parking lot.
Regardless of what type of mom you are shopping for this year, Sears has you covered with great gift options that include:
The Fashionable Mom: apparel, footwear, accessories, beauty and fragrances
The Outdoor Mom: patio decor & furniture, lawn & garden equipment, bikes, swimwear, sandals, luggage, digital cameras and camping gear
The Fitness-Focused Mom: activewear, fitness equipment, headphones, juicer/small kitchen appliances
Master Chef Mom: Kemore appliances, cookware, plateware, cutlery and more
The Techie Mom: smart technology, tablets, cameras, TV's and more.
Sweepstakes! Who doesn't like sweepstakes? 
Find a great gift for your wife or mom at Sears.com/AllForMom. As a bonus, shoppers that use Sears In-Vehicle Pickup for their online purchases between Tuesday, May 3 and Saturday, May 7 are automatically entered for a chance to win a $5,000 Sears gift card! Alternatively, you can also click on and enter the Shop Your Way All For Mom Sweepstakes at Sears.com/AllForMom.
Have you used the service yet? What did you think? I plan on using this service again and again. I loved being able to get some shopping done from my phone and have it delivered to my car while my son was sleeping. I barley had time to fire up my email app before the delivery was done. This is incredible and the future of shopping (at least for parents of younger children).
Interested in learning more about the In-Vehicle Pickup before you give it a go? Visit Sears.com for all the details.