We Got to Meet Mario as the Super Mario Odyssey Tour Stopped in Chicago
We got to visit the Super Mario Odyssey Tour Stop in Chicago on Saturday at Navy Pier. There were hundreds of people in attendance that waited their turn for a chance to play the new game. This sneak peak was a crowd pleaser. Many even got their photo taken with none other than Mario himself. Including us!
Mr. Dude was so excited to get to meet Mario. You can see the disbelief and excitement all over his face. The Cappy hats were also an exciting bonus from Nintendo.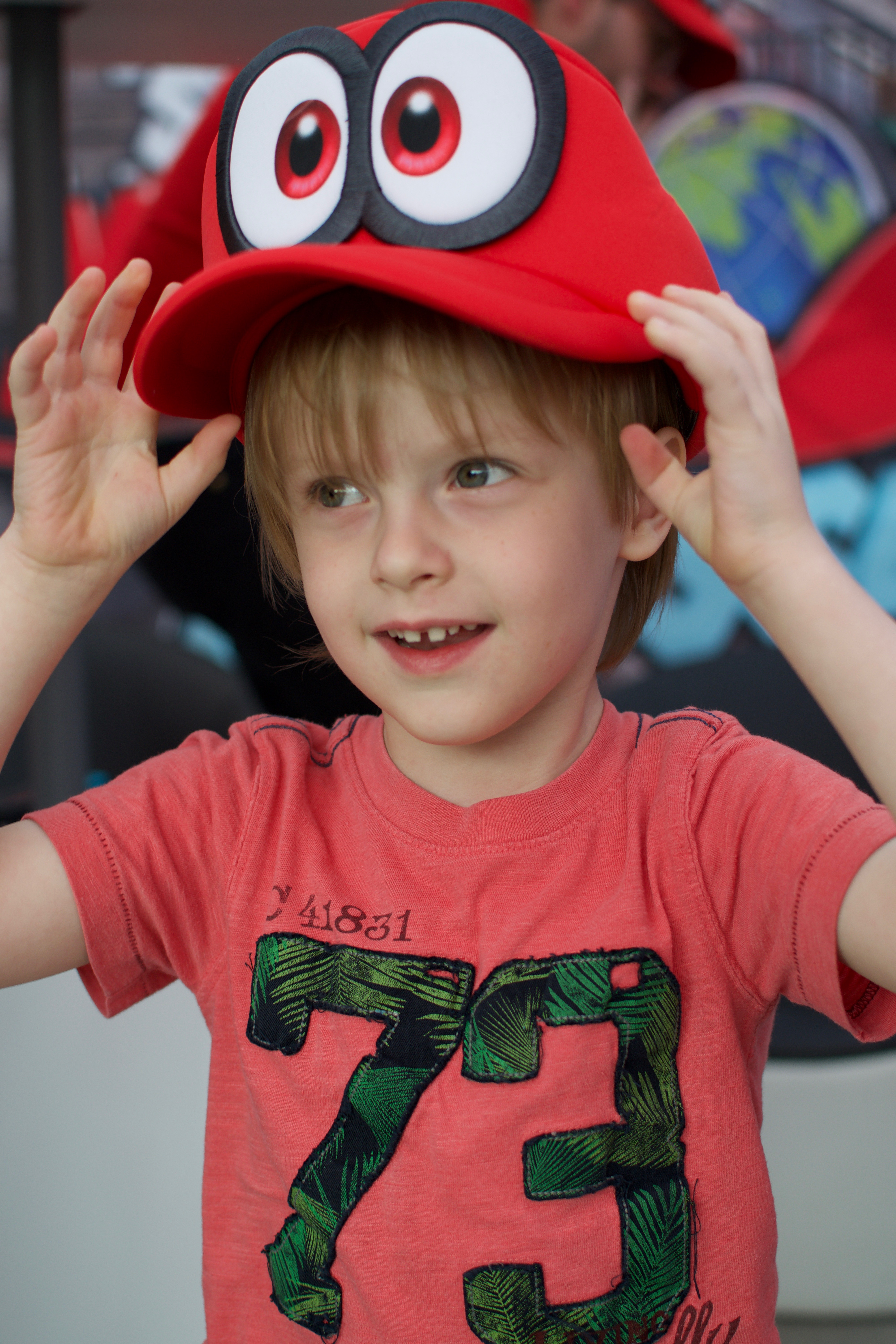 We were given time to play the new game. This was not only my first time playing Super Mario Odyssey. It was also my first time playing on the Nintendo Switch. The system was easy to use, responsive and handled like a dream. I was taken back to my days of Mario 64 (but with new gameplay and amazing graphics upgrades). I didn't care about upgrading from our original Nintendo Wii system before today. Now I REALLY want one.
Chicago was the third of five stops on the tour: Los Angeles (10/10), Dallas (10/18), Chicago (10/21), Philadelphia (10/24), & New York (10/26). Looking to make it to the last two stops of the tour? Here are the details:
Philadelphia Kingdom
Philadelphia Museum of Art
2600 Benjamin Franklin Pkwy. Philadelphia, PA 19130Located below the "Rocky Steps" of the Philadelphia Museum of Art.
Oct. 24
12-6 p.m.
New York Kingdom
Rockefeller Center
10 Rockefeller Plaza
New York, NY 10020
Oct. 26
8-10 p.m.
The NYC event is set up to coincide with the launch of the game at midnight located at the nearby Nintendo NY store. Super Mario Odyssey launches exclusively for Nintendo Switch on Oct. 27. A bundle that comes with the Nintendo Switch system, a download code for the game, Mario-themed red Joy-Con controllers and a special carrying case will also hit stores on the same day at a suggested retail price of $379.99. For more information, you can check out the press release on Nintendo.com.
The weather was beautiful. The Chicago sunshine was perfect. Wes even had fun in the fountains out front of Navy Pier post-Nintendo event.
Played with my 360-Camera a bit too.
He's my sunshine.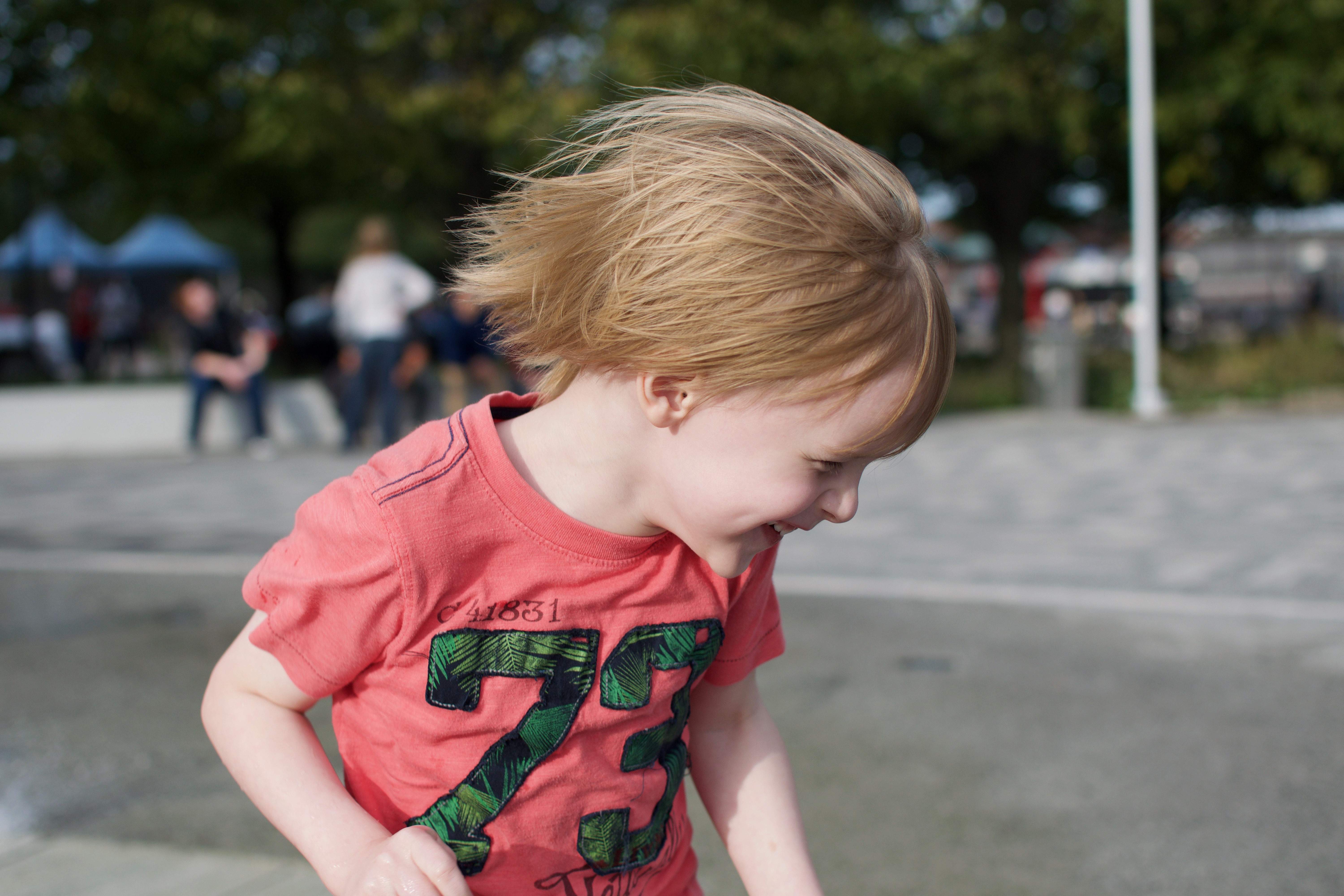 Even Theo got into the Nintendo Super Mario themed fun.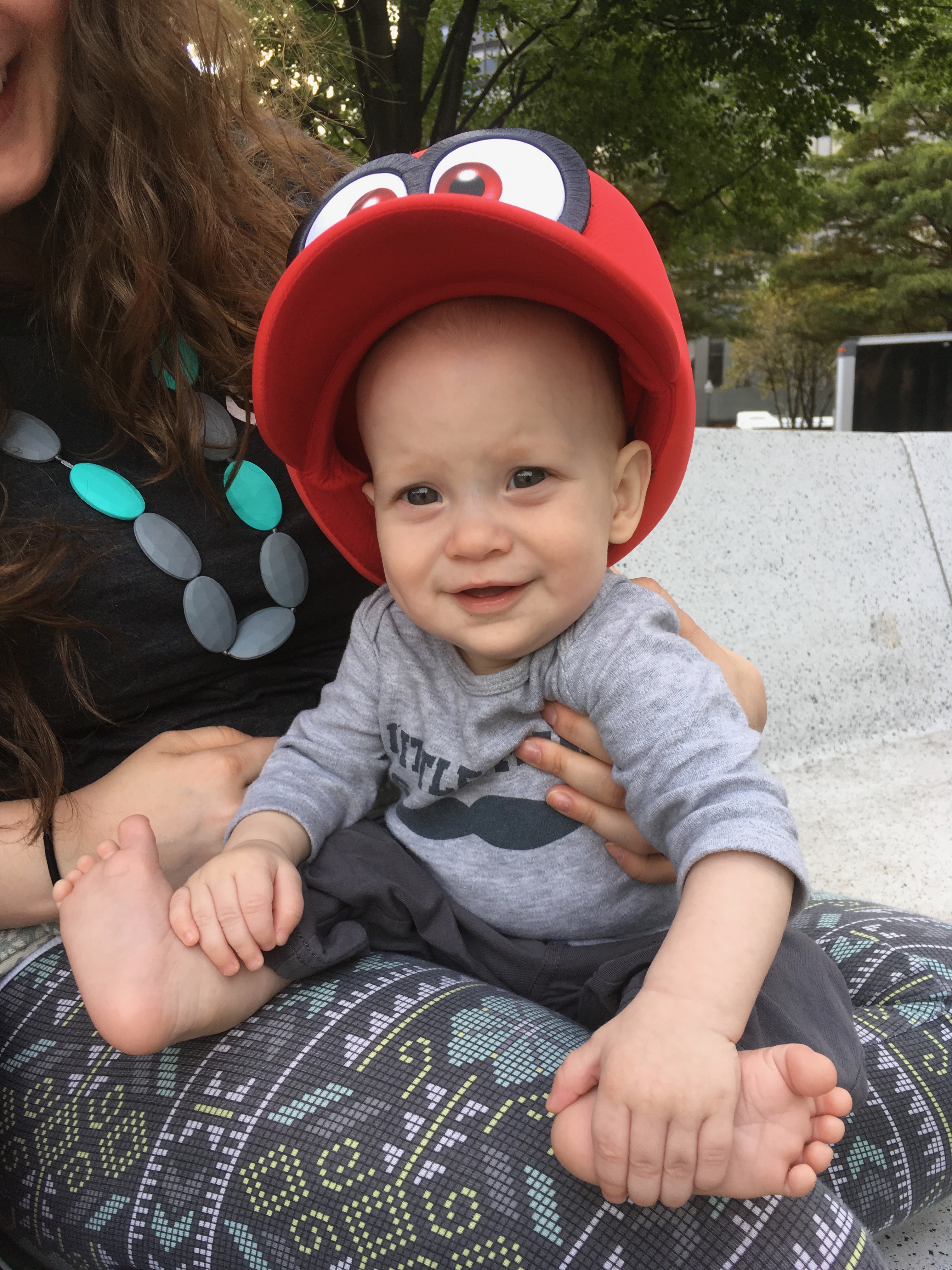 Do you plan on getting the new game? I'm trying to figure out how I can make it happen.