A Corn Maze Visit in Woodstock, IL
Our midwest tradition of visiting an apple orchard and corn maze continued this year. You might have noticed in yesterday's post that Wes is a BIG fan of Super Mario. The moment we found out that there was a Super Mario themed corn maze near-ish us we knew a visit would be required.
Interested in "walking around" the Super Mario corn maze with us? You can join us for eight minutes of the journey in the 360-video above. I recently upgraded my Ricoh Theta S to a Ricoh Theta V and am very happy with the increase in video quality. The jump from 1080p to 4k is really quite dramatic.
Wes loved these tube slides that they had on the property. You can slide down one of the slides with us in the 360-video above.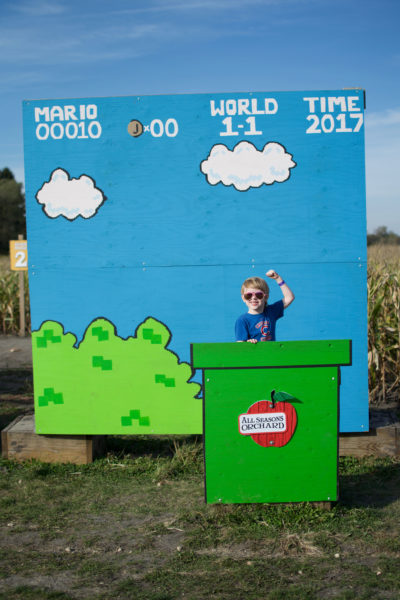 Outside the entrance of the maze was a great photo opp spot.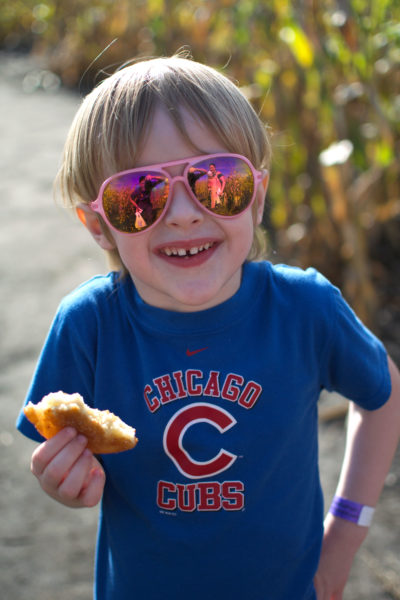 This is one of my favorite shots of the day. Yes, the Cubs never made it to the 2017 World Series, but Wes REALLY wanted to wear the shirt. He also knew if we went to a corn maze we were getting apple donuts. And, you can see Abigail, Theodore and myself in the reflection of his glasses.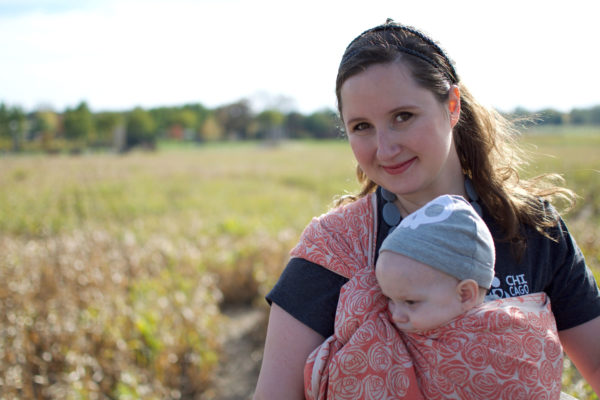 My beautiful babywearing wife.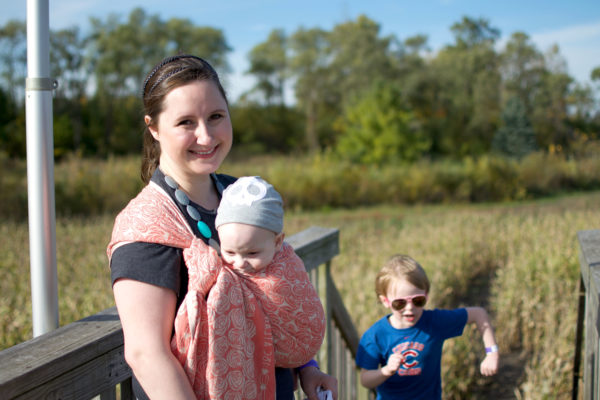 We visited the place on a slow day so we had the maze to ourselves.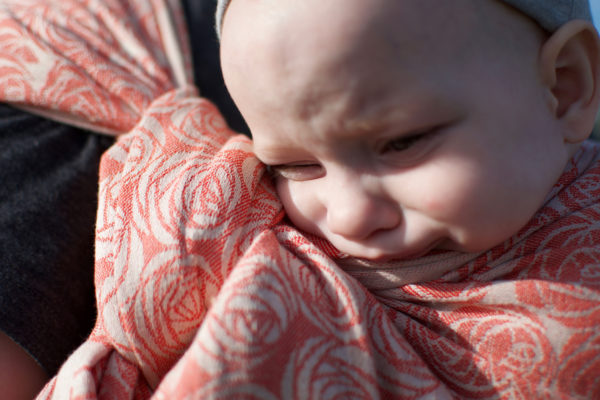 A rare moment of the trip through the maze when Theodore woke up from a nap. He wasn't happy about it.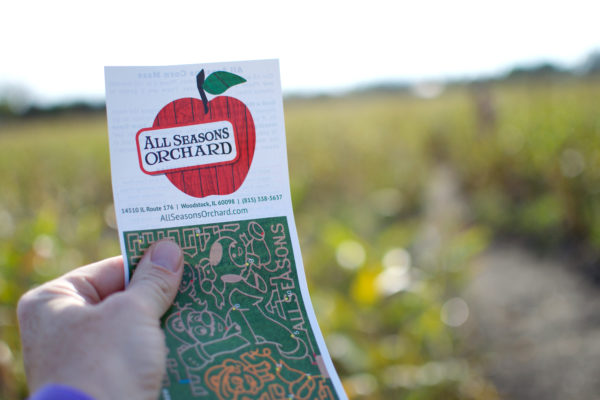 I took this picture for the record. That way when I forget the name of the place we went, All Seasons Orchard, I'll have something to remind me.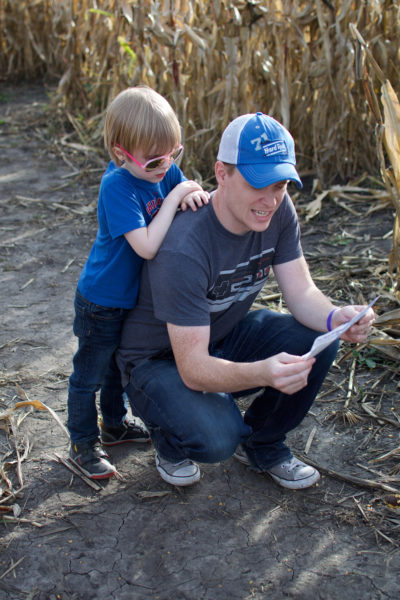 We made a great Super Mario Brothers trivia team.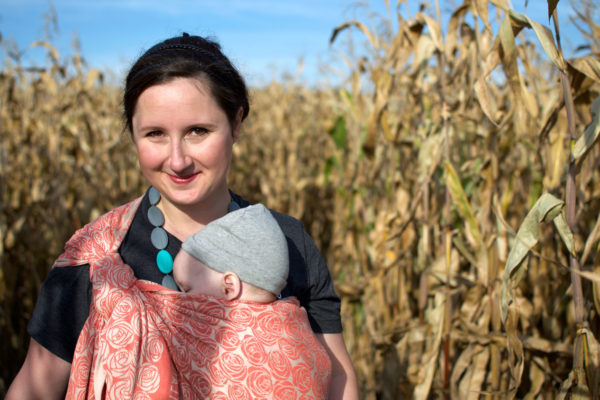 My better half.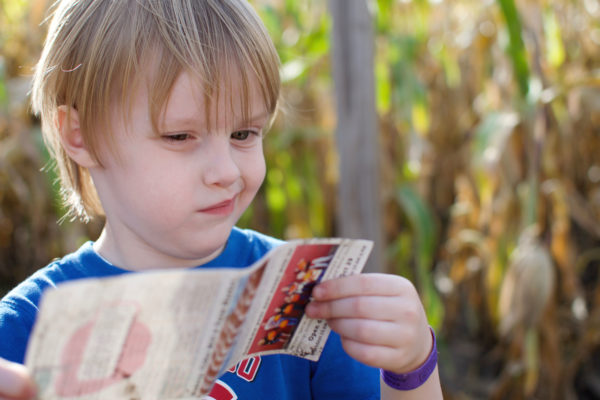 Skeptical four-year-old is skeptical.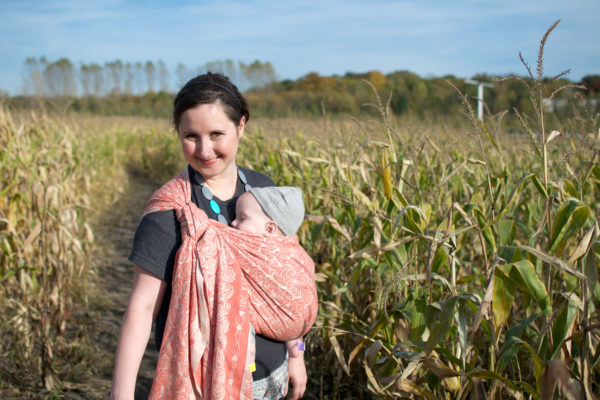 More babywearing goodness. He loved the Oseha Roses Atlanta 2016 wrap we used that day.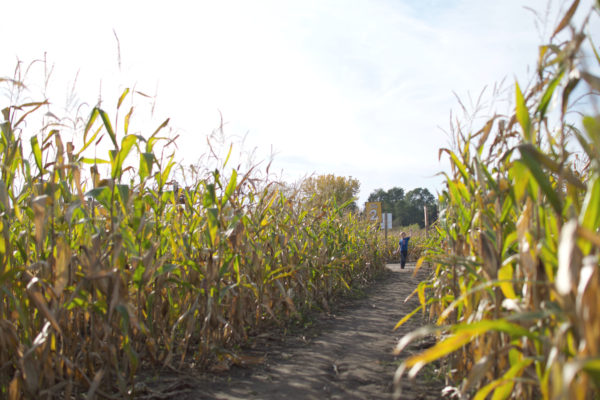 Victory! Mr. Dude was so excited to see the end we ran ahead and celebrated with a victorious 1990s punk rawk fist pump.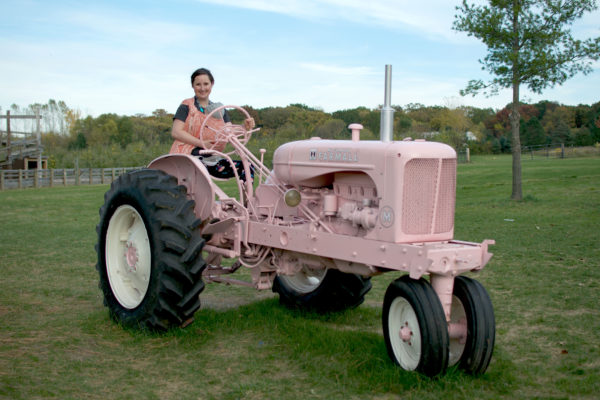 Wife with a picture of a pink tractor, because it "matched her leggings."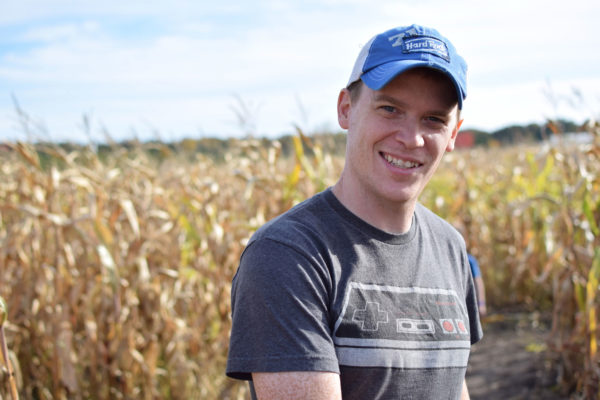 I look like a country boy in this picture. I am, in fact, not one. Visiting is all the country life will get from me.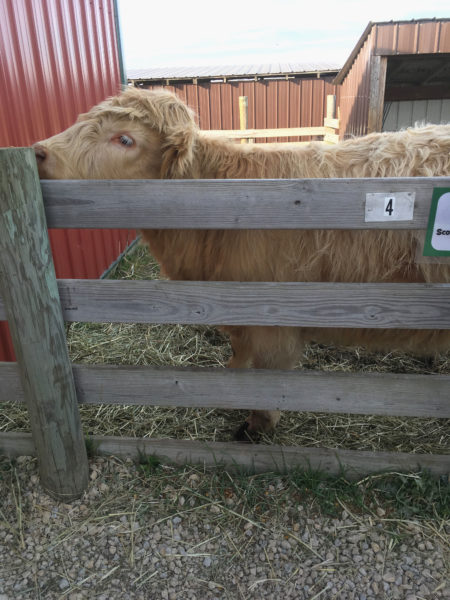 This Scottish Highlander's name is Clarabell.
This guy LOVES the sandbox. No matter what it is in: a beach, a box, or even a tire.
Do you go to a corn maze or apple orchard every year? What location is your favorite?