Tully (2018)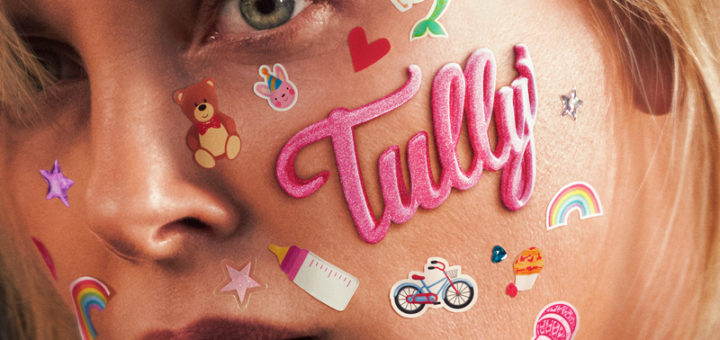 Disclosure: I was invited to a complimentary early showing of Tully. These are my honest opinions on the movie.
Tully is an absolutely fantastic movie. It is an emotional roller-coaster ride that I only now understand as a parent. Taking care of small kids is not for the faint of heart.
Charlize Theron plays the role of a third-time mom (Marlo) to a brand new baby so believably well I found myself in tears more than once. Her husband works a lot and is portrayed as the stereotypical distant-yet-wanting-to-be-supportive-but-not-willing-to-give-up-video-games parenting partner.
Messy parenting, income level classism, and questionable marriage dynamics are put on full display in Tully. It is a raw look at what parenting with a decidedly unbalanced set of responsibilities between spouses can cause in one's life.
Marlo's brother, who makes noticeably more money than she and her husband do, offers to hire a night nanny to help with transitioning the family into a three-child household.
Much of the movie is a relatable look into what its like to be the mom of a newborn and how nice it is to have help. The non-standard elements that get added as the movie goes along are things that make Marlo's story unique. I highly recommend it for parents or those thinking about parenthood.
Tully is rated R and in theaters now.
A new comedy from Academy Award®-nominated director Jason Reitman ("Up in the Air") and Academy Award®-winning screenwriter Diablo Cody ("Juno"). Marlo (Academy Award® winner Charlize Theron), a mother of three including a newborn, is gifted a night nanny by her brother (Mark Duplass). Hesitant to the extravagance at first, Marlo comes to form a unique bond with the thoughtful, surprising, and sometimes challenging young nanny named Tully (Mackenzie Davis).