We Got To Visit "Santa HQ"
Disclosure: We were invited guests of Macerich's Fashion Outlets of Chicago & HGTV's "Santa HQ"

This is a 360 photo. Drag the image around to see all around.
We got to experience "Santa HQ" at Macerich's Fashion Outlets of Chicago recently. They have partnered with HGTV to invite families to the experience. The wonder of Santa's workshop is presented in a truly innovative and interactive visit with Santa at 5220 Fashion Outlets Way in Rosemont, IL.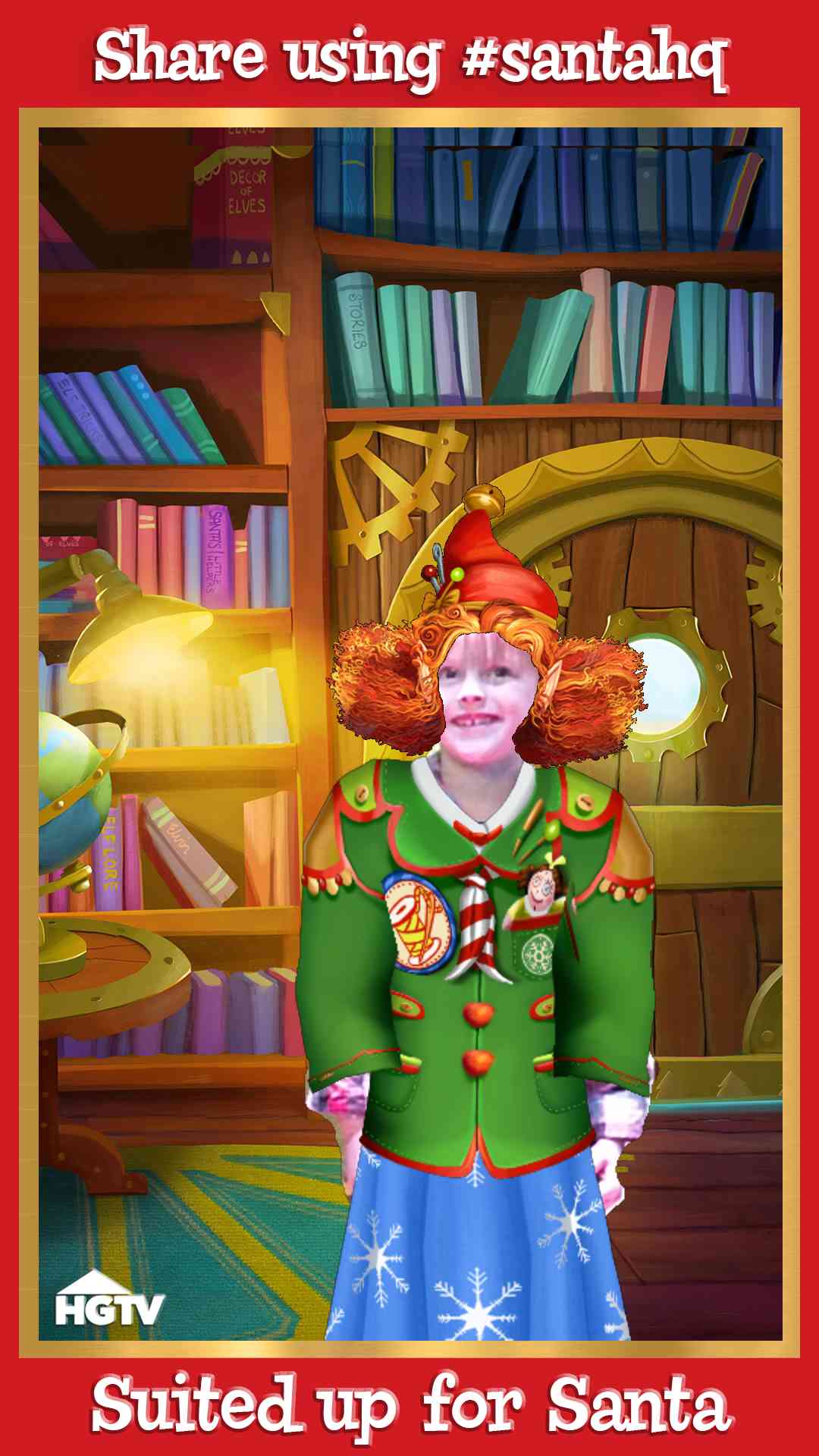 One of the interactive photo stops includes several photo options that your kiddo can have their face added. This redhead with awesome Christmas sweaters was his pick.

This is a 360 photo. Drag the image around to see all around.
There is a station where kids can get an "Elf ID" complete with name and superpower.

This is a 360 photo. Drag the image around to see all around.
Digital tools are utilized to elevate the shopper's visit with Santa, offering an enhanced social media experience through augmented reality. New this year, visitors can use the workshop's Magic Mirror to transform into one of Santa's elves, virtually changing their elf's outfits, receiving customized Elf ID collector cards and more. Additionally, special live visits from Santa HQ's elves, Strawberry and Jack, will take place every Saturday through Dec. 8 from 1 to 4 p.m.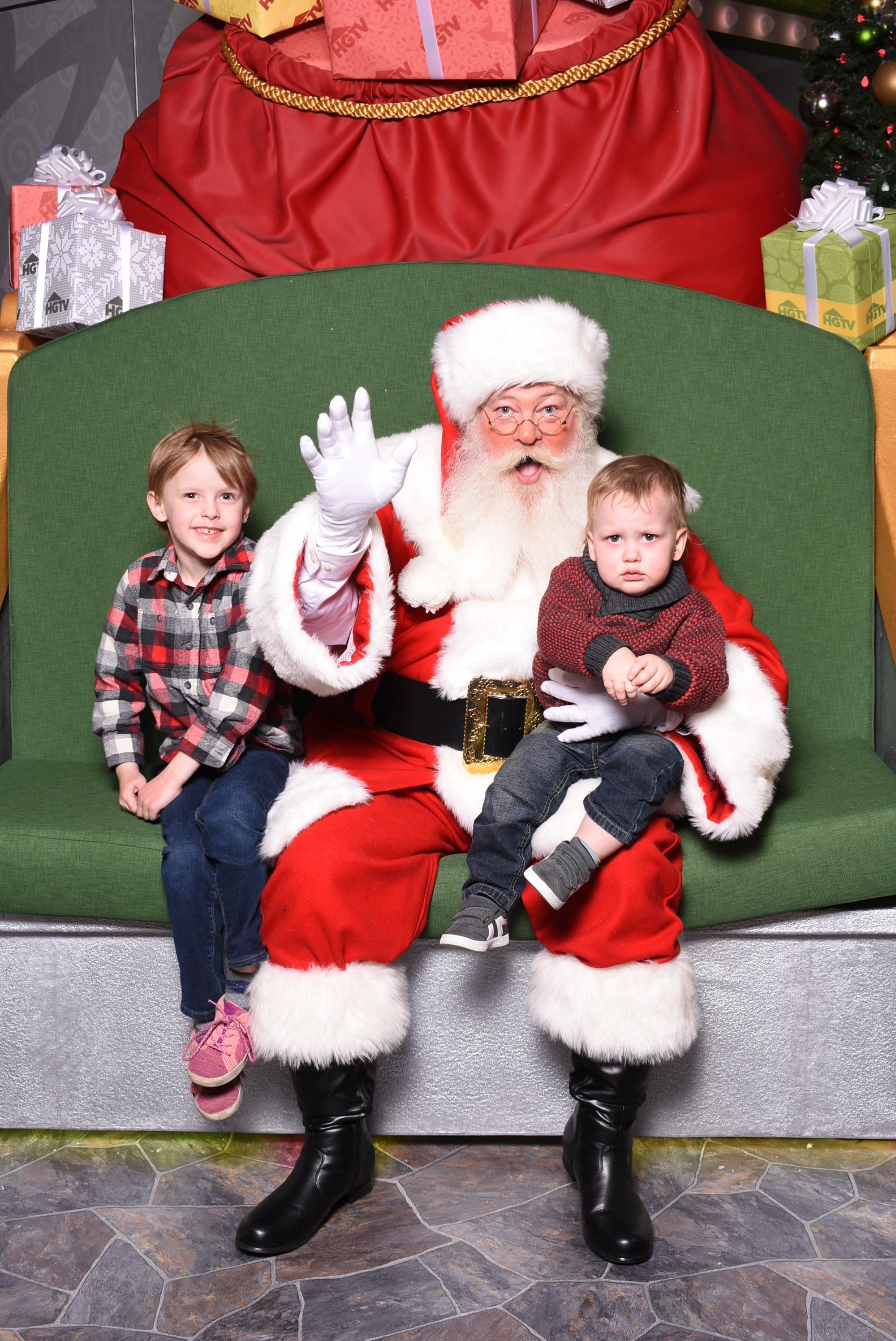 Wesley was excited to see to see Santa. Theo? Not so sure about it.
We tried a few shots. He finally almost smiled. Cute pic, right?
During their visit to Santa HQ, guests can take advantage of magical augmented reality using the Elf-Ray Vision app or provided tablet, allowing them to experience Santa's Workshop and Elf Academy like never before. In addition, visitors can take an Elfie Selfie to star in their own holiday video, see where they stand on the Naughty or Nice O'Meter and enjoy a stunning holiday light show featuring over 10,000 individual bulbs dancing to "Carol of the Bells."
Santa HQ will be open seven days a week through December 24. Operating hours are:
Mondays through Thursdays: 11 a.m. – 8 p.m.

Fridays and Saturdays: 10 a.m. – 9 p.m.

Sundays: 10 a.m. – 7 p.m.
Special holiday hours include:
Saturday, November 24: 9 a.m. – 9 p.m.

Sunday, November 25: 9 a.m. – 8 p.m.

Sunday, December 16: 10 a.m. – 9 p.m.

Monday, December 24: 10 a.m. – 6 p.m.

Every Monday, from November 26 through December 17, Pet Nights will offer furry family members the opportunity to join the fun and take part in family photos with Santa from 6 to 8 p.m. Fashion Outlets of Chicago encourages shoppers participating in Pet Nights to park on P2 (second level) of the parking garage and enter the center by Helzberg Diamonds and Converse to easily access.
There was even a small mall scavenger hunt for opening night. We had so much visiting the exhibit and shopping the mall. Have you been yet?