Route 66 Diaper Bag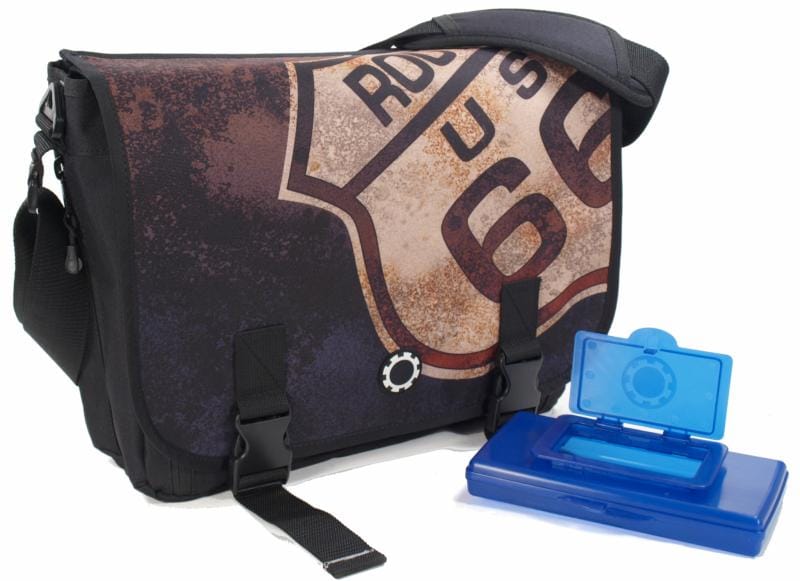 I am super excited about the diaper bag I got recently. Abigail found it online, on sale, at Zulily* for only $49! That was a few weeks ago. She asked me if I'd seen the offer and mentioned that there was only one left at that price. I actually jumped up off the couch and ran to the bedroom to find my wallet. A few days later that last bag arrived at our door.
While I honestly can't review the bag on usability with a child, yet, I do have high hopes for it. Plus, the thing looks awesome. After having the opportunity to drive down Route 66 with Abigail a few summers ago I've fallen in love with just about everything having to do with that part of American history. Exploration. Travel. Sight seeing. Hooray! This bag reminds me of that amazing trip and seems to have more pockets for goodies, zippers for access to bottles and space for snacks than I'll ever need!
This same bag is still available for purchase from DadGear for $79.
Bonus? Its made in the USA.
* The above link to Zulily is a referral link. If you sign-up, love what you see and buy something I will get $20 towards more awesome baby gear.