Look Who Came To Work With Me Today
Our 4 year old papillon was due for some shots and a check-up at the vet today. I took her in and she checked out alright. To save the extra trip home and back to work, I just brought her with me. Cute puppy is a whole 6 pounds now!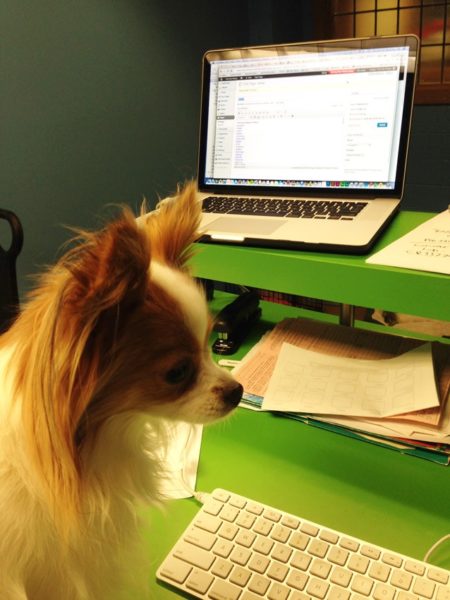 Yes it is dark in this picture. I work in a basement. No joke.