1st Class Dads
I got to attend a live broadcast taping of the local Chicago daytime show Windy City Live that airs weekdays from 11am – 12pm on ABC 7. Monday's show theme was "1st Class Dads." Melvin (of GuinnTribe) met me at my place early Monday morning and we took the train downtown. We arrived at the ABC7 studios as Pat (of Just A Dad 247) was heading to Old Navy. He was wearing shorts and that was against the rules. So off to the store he went to grab some jeans.
The taping itself was neat to see. I liked watching the way the crew worked together to pull off a live TV show with cameras, sound, a live audience, makeup, lighting and of course a food tasting!
Brian Dykes and his wife Cathi were featured guests on the show. He's a stay at home dad and she works outside the home. Brian is also a big part of organizing events with the Chicago Dads Group. You can see the interview below:
Tyrone Emmons was also interviewed. I didn't get a chance to talk to him but have a huge amount of respect for the father of four and all the responsibilities that come along with it:
Windy City Live is replayed at midnight with an extra segment called "Windy City Live: After Dark." The After Dark segment we were a part of was a Guess That Famous TV Dad game. The crowd (myself included) getting free tickets to Medieval Times Chicago was obviously a bonus. Date night with SkyMommy!
After the show was done we enjoyed a surprise dining experience at the new Harry Caray's 7th Inning Stretch restaurant at Water Tower Place. The food was setup buffet style and tasted great. I can't wait to go back and try out a full sized burger meal.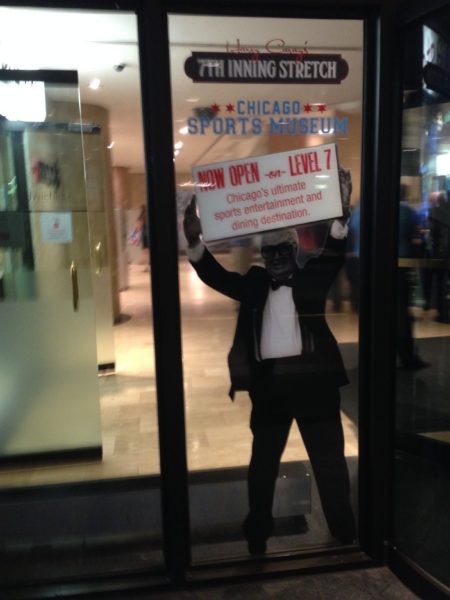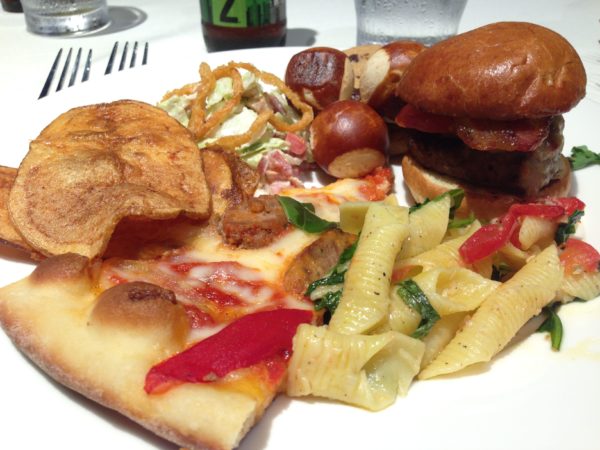 Val Warner and Ryan Chiaverini (WCL hosts) along with Ji Suk Yi (WCL social media) were also able to join the group for lunch.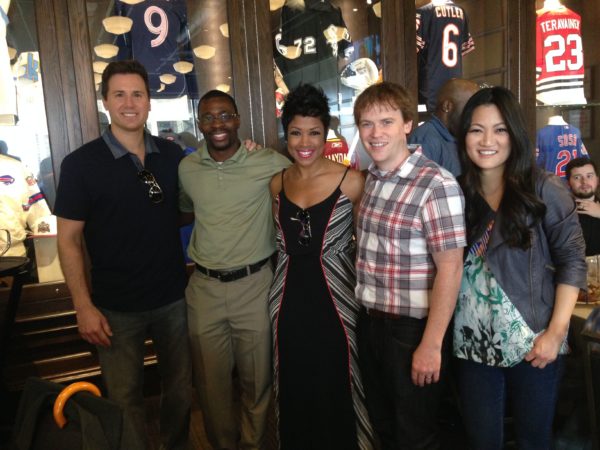 This is one of the best Mondays I've had in a very long time. Something tells me next Monday will not be so cool.