71 Christmas TV Episodes You Can Stream On Netflix Right Now
Disclosure: I've joined the Netflix #StreamTeam and have been compensated for writing this post.
I love this time of the year. The visits with family, home cooked meals and travel plans are all a part of this wonderful yearly ritual. Christmas movies are often lumped into the list. Who hasn't watched The Muppet Christmas Carol a thousand times? Yet, there is so much more when TV Christmas episodes are taken into account. Just in case you need a little push to get started here are 71 television shows with at least one Christmas episode currently streaming on Netflix. Some are fully Christmas themed shows and others only mention the word "Christmas" in passive dialog. I'll let you figure out what ones are what. Enjoy!
The Twilight Zone (1960)
The Night of the Meek
Season 2, Episode 11
When a Santa Claus who's been fired on Christmas Eve finds a strange bag that gives out presents, he wants to help the less fortunate enjoy Christmas.
Star Trek: The Next Generation (1990)
Devil's Due
Season 4, Episode 13
While answering a distress call, Capt. Picard finds himself dealing with a person who claims to be the planet's version of the Devil.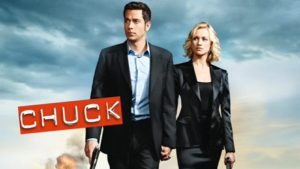 Chuck (2008)
Chuck Versus Santa Claus
Season 2, Episode 11
When a car crashes into the Buy More and everyone is held hostage by the car's driver, including Awesome and Ellie, true colors begin to show.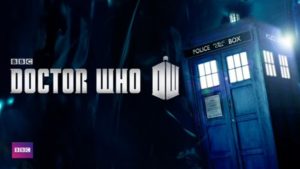 Doctor Who (2008)
Voyage of the Damned
Season 4, Episode 1
It's Christmas Eve in 2007, and high above Earth a spaceship is transporting voyagers from the planet Sto to experience the festivities.
Arrested Development (2004)
Afternoon Delight
Season 2, Episode 6
After getting roasted at Bluth's company Christmas party, Gob fires the entire staff, forcing Michael to come up with a way to rehire the employees.
Buffy The Vampire Slayer (1998)
Amends
Season 3, Episode 10
As the Christmas holiday approaches, Angel is tormented by evil apparitions who want him to eliminate Buffy.
Parks and Recreation (2011)
Citizen Knope
Season 4, Episode 10
Unable to get work done from inside the Parks Department, Leslie forms a citizen action group and fights from the outside.
The Dick Van Dyke Show (1963)
The Alan Brady Show Presents
Season 3, Episode 12
Rob's family takes part in a special holiday episode. While Rob and Laura sing "I Have Everything But You," Sally and Buddy each perform solos.
Everybody Loves Raymond (1997)
All I Want for Christmas
Season 2, Episode 12
All Ray wants for Christmas is a little loving from his wife, and he's willing to try anything and everything to have his holiday wish come true.
'Til Death (2008)
No Complaints
Season 3, Episode 8
An encounter with a disabled man at the mall prompts Eddie to adopt an upbeat personality for the holidays.
Family Guy (2001)
A Very Special Family Guy Freakin' Christmas
Season 3, Episode 16
The Griffins attempt to have a merry Christmas despite Lois and her carefully laid holiday plans fallling apart.
American Horror Story (2012)
Unholy Night
Season 2, Episode 8
A murderous Santa wreaks havoc on Briarcliff. Sister Jude faces off with the Devil. Arden has a shocking encounter in the Death Chute.
Grey's Anatomy (2006)
Grandma Got Run Over by a Reindeer
Season 2, Episode 12
Burke and Yang disagree on how to treat a young boy who does not seem to want a needed heart transplant.
Frasier (1998)
Merry Christmas, Mrs. Moskowitz
Season 6, Episode 10
While Christmas shopping with Roz, Frasier buys his son, Frederick, who's half-Jewish, a menorah for the holidays.
Psych (2007)
Gus' Dad May Have Killed an Old Guy
Season 2, Episode 10
Gus brings Shawn along to his parents' house for Christmas dinner, only to have Mr. Guster wind up being the top suspect in a neighbor's murder.
Mad Men (2010)
Christmas Comes but Once a Year
Season 4, Episode 2
The agency's Christmas party is nearly spoiled by the late arrival of a surprise and not-so-welcome visitor.
The West Wing (1999)
In Excelsis Deo
Season 1, Episode 10
Sam and Josh work on thwarting Congressman Lillienfield's accusation about drug abuse in the White House. Leo tells Bartlet he may have to resign.
30 Rock (2008)
Christmas Special
Season 3, Episode 6
As Christmas approaches, Liz reaches out to children in need, while Jack looks for ways to avoid his mother while she convalesces at his home.
New Girl (2011)
The 23rd
Season 1, Episode 10
The gang attends Schmidt's holiday office party, and Jess frets when she receives an expensive gift from Paul.
Scrubs (2004)
My Best Moment
Season 4, Episode 12
When J.D. must address a bunch of pre-med students about what it's like to be a doctor, he strays off the beaten path.
The Office (2009)
Secret Santa
Season 6, Episode 13
Michael is outraged when Jim allows Phyllis to be Santa at the office Christmas party. Jim and Dwight try to get everyone into the holiday spirit.
Alfred Hitchcock Presents (1995)
Santa Claus and the 10th Avenue Kid
Season 1, Episode 12
An ex-con takes a job as a department store Santa in hopes of robbing it, but his attitude changes when he witnesses a youth committing crimes.
Louie (2012)
New Year's Eve
Season 3, Episode 13
Louie struggles to get his daughter's Christmas gift just right. Alone, Louie embarks on a journey for the holidays, but not before he bumps into Liz.
Justice League (2003)
Comfort and Joy
Season 2, Episode 23
After saving a distant planet, the Justice League returns to Earth just in time for Christmas Eve.
It's Always Sunny in Philadelphia (2013)
A Very Sunny Christmas
Season 6, Episode 13
The gang embarks on a holiday adventure filled with stolen toys, naked elves and a bloody run-in with Santa Claus that is guaranteed to spread cheer.
Eureka (2011)
Do You See What I See
Season 5, Episode 1
A mysterious kaleidoscopic wave of color crashes over Eureka, leaving the entire town and its inhabitants animated.
X-Files (1998)
How the Ghosts Stole Christmas
Season 6, Episode 6
On Christmas Eve, Mulder and Scully find themselves in a haunted house with two ghosts who are determined to prove just how lonely yuletide can be.
House (2007)
It's a Wonderful Lie
Season 4, Episode 10
When House and the team treat a woman who suffers from a sudden paralysis of the hands, they suspect she is withholding vital information.
The Office [UK] (2002)
Christmas Special: Parts 1 & 2
Season 2, Episode 7 & 8
Part 1:
David Brent is now a sales rep for a cleaning company and makes celebrity appearances. Gareth is now in charge of running things at the office.
Part 2:
David finds a date for the office Christmas party. The team dances and drinks the night away while Tim wonders if he'll ever see Dawn again.
Lost (2007)
The Constant
Season 4, Episode 5
On the way to the freighter, the survivors on the helicopter hit some turbulence. At the beach, Jack wants to know why Desmond thinks it's 1996.
How I Met Your Mother (2006)
How Lily Stole Christmas
Season 2, Episode 11
Harsh words exchanged between Ted and Lily nearly ruin Christmas.
Cheers (1987)
Christmas Cheers
Season 6, Episode 12
Christmas Eve is depressing at Cheers as Sam rushes to find Rebecca a gift and Rebecca makes everyone work late.
Ally McBeal (1999)
Blue Christmas
Season 3, Episode 8
As Christmas approaches, Elaine attempts to gain custody of an infant she found in a nativity scene.
American Dad (2006)
The Best Christmas Story Never Told
Season 2, Episode 9
When an injunction prevents the town from lighting its annual Christmas tree, Stan blames secular nonbelievers for ruining his favorite holiday.
Futurama (2000)
Xmas Story
Season 2, Episode 8
Fry and Leela find themselves targeted by a murderous robotic Santa Claus; Bender volunteers at a shelter for homeless robots.
Bob's Burgers (2012)
Bob Rest Ye Merry Gentle-Mannequins
Season 3, Episode 9
Bob inherits a storage unit, and the whole family imagines it's filled with treasures. Instead, they find a man named Chet living inside. Linda, feeling the holiday spirit, persuades Bob to invite Chet to stay at the restaurant.
Sherlock (2014)
His Last Vow
Season 3, Episode 3
A case of stolen letters leads Sherlock Holmes to engage in a long conflict with the powerful Charles Augustus Magnussen, the Napoleon of blackmail.
Arrow (2012)
Year's End
Season 1, Episode 9
Determined to make up for lost time and restore a sense of normality to the Queen household, Oliver throws a family Christmas party.
Supernatural (2007)
A Very Supernatural Christmas
Season 3, Episode 8
It's Christmastime, and Sam and Dean investigate a series of murders where the victims were pulled up through chimneys.
Portlandia (2014)
3D Printer
Season 4, Episode 9
Mr. Mayor unveils Portland's official 3-D printer. A minister reminds us that church is an option. Art students make anti-corporate paintings.
Alias (2001)
Spirit
Season 1, Episode 10
Jack must save Sydney when Sloane orders her to be tortured and killed after she is suspected as the mole. Sydney tells Vaughn about her time at SD-6.
Fringe (2008)
The Equation
Season 1, Episode 8
When a child music prodigy is abducted by a serial kidnapper, it's discovered that a sequence of flashing lights appeared at the abduction.
Friday Night Lights (2010)
Texas Whatever
Season 5, Episode 12
Coach Taylor is offered a deal he can't refuse, and Tim assesses his future plans when a former flame returns to Dillon.
BoJack Horseman (2014)
Christmas Special
Season 1, Episode 13
It's Christmas, and BoJack Horseman wants nothing to do with it, especially when Todd shows up with a giant candy cane and one of BoJack's "Horsin' Around" Christmas episodes from his TV star days. But BoJack agrees to watch it with Todd, if only for the residual check. One heart-warming orphan story and lots of cans of beer later, BoJack might be willing to re-think his attitude — unless Todd gets too enthusiastic about the whole holiday thing.
Star Trek: Voyager (1996)
Death Wish
Season 2, Episode 18
While Voyager investigates a comet, the crew accidentally releases a member of the "Q continuum" who has been imprisoned for over 300 years.
Farscape (2003)
Terra Firma
Season 4, Episode 13
The crew returns to Moya in orbit around Earth and find Earth dignitaries awaiting them. The aliens soon find life in the public eye difficult.
Star Trek: Deep Space Nine (1995)
Our Man Bashir
Season 4, Episode 9
Bashir is enjoying a holosuite program that casts him as a super suave, 1960s Earth secret agent when Garak intrudes on his fantasy.
Pee-wee's Playhouse (1988)
Christmas Special
Season 3, Episode 3
Amid an avalanche of stars, Pee-wee straps on his ice skates and glides into the holiday season with Christmas cards, carols … and Charo.
That 70s Show (2003)
Christmas
Season 6, Episode 7
Eric meets a girl at a dance. When they call Donna at the radio station to dedicate a song, she flips. Red dispenses holiday cheer as a mall Santa.
Dexter (2006)
Truth Be Told
Season 1, Episode 11
Just days before Christmas, the Ice Truck Killer leaves the body of a dead prostitute outside Santa's Cottage.
The Andy Griffith Show (1960)
Christmas Story
Season 1, Episode 11
Ben doesn't want Sam's moonshine to outsell his legal liquor. Andy arrests Sam — but also arrests his family so they can be together for the holiday.
Knight Rider (1983)
Silent Knight
Season 2, Episode 13
Michael and K.I.T.T. spend Christmas keeping a young gypsy boy safe from bank robbers whom he can identify.
Wings (1996)
All About Christmas Eve
Season 8, Episode 9
This year, Christmas Eve is spent in a cab with a nun and in a department store basement hiding from carolers.
Family Ties (1983)
A Keaton Christmas Carol
Season 2, Episode 9
With Christmas just around the corner. Alex finds himself lacking holiday spirit as the rest of the Keaton clan prepares for the celebration.
Dinosaurs (1992)
Refrigerator Day
Season 2, Episode 5
Dinosaurs everywhere get ready to celebrate the tradition of Refrigerator Day — but the Sinclairs' refrigerator has been repossessed.
Blackadder (1988)
Blackadder's A Christmas Carol
Season 3, Episode 7
In this twist on the classic holiday tale, a visit from the Spirit of Christmas persuades a kindly Victorian shopkeeper to give meanness a try.
Saved By The Bell (1992)
Home for Christmas: Parts 1 & 2
Season 5, Episode 11 & 12
Part 1:
Zack finds out the girl he likes, Laura, is homeless. She and her dad move into Zack's house temporarily.
Part 2:
The group helps Laura and her father get back on their feet.
MacGyver (1989)
The Madonna
Season 5, Episode 11
MacGyver and the kids at the Challenge Center are taught the true meaning of Christmas by a mysterious homeless woman who comes to stay there.
The Wonder Years (1990)
A Very Cutlip Christmas
Season 4, Episode 9
Kevin sees a different side of Coach Cutlip after seeing him as a store Santa Claus at the mall.
Xena: Warrior Princess (1996)
A Solstice Carol
Season 2, Episode 9
It's A Christmas Carol revisited when Gabrielle and Xena come face-to-face with a grouchy king who doesn't believe in celebrating the Winter Solstice.
Aqua Teen Hunger Force (2000)
Cybernetic Ghost of Christmas Past
Season 1, Episode 18
A robot comes over and causes Carl's house and pool to fill with blood.
R.L. Stine's The Haunting Hour (2010)
A Creature Was Stirring
Season 1, Episode 4
Tensions run high when a family receives a mysterious gift at Christmas.
Phineas and Ferb (2009)
Phineas and Ferb Christmas Vacation!
Season 2, Episode 21
With Christmas just around the corner, Doofenshmirtz activates his "Naughty-inator," and all of Danville appears to have turned naughty.
Leave It To Beaver (1957)
The Haircut
Season 1, Episode 4
Beaver's in hot water because he keeps losing his lunch money. After he loses his haircut money, too, Beaver decides to cut his own hair.
Roswell (2000)
A Roswell Christmas Carol
Season 2, Episode 10
When Max fails to save a man who died while rescuing his daughter, Max is haunted by the man and tries to make amends. Isabel enjoys holiday spirit.
Amazing Stories (1985)
Santa '85/'86
Season 1, Episode 1
Santa sets off a home alarm and is thrown in jail. In order to deliver the rest of his toys, he must convince the sheriff to have a change of heart.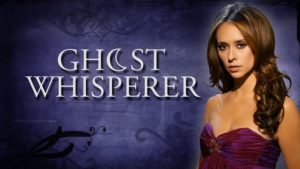 Ghost Whisperer (2007)
Holiday Spirit
Season 3, Episode 10
Melinda deals with a ghost who thinks he's Santa Claus, and his motives may not be pure.
Haven (2011)
Silent Night
Season 2, Episode 13
It's Christmas in Haven – or so it seems to everyone but Audrey, who alone realizes that a deadly holiday trouble is taking over the town.
Hercules: The Legendary Journeys (1996)
A Star to Guide Them
Season 3, Episode 9
Somebody needs to save the babes when King Polonius orders the slaughter of all infants upon receiving a prophecy that a newborn will rule the land.
CSI: NY (2009)
Second Chances
Season 6, Episode 11
A reformed drug addict is found dead in an alley and the CSI New York team discovers he was the victim of a premeditated plot.
Warehouse 13 (2010)
Secret Santa
Season 2, Episode 13
As the Warehouse team prepares to celebrate the holidays in snowy South Dakota, Pete and Myka are called upon to hunt down a malevolent Santa Claus.
Did I miss any? Leave them in the comments below.