Win An Osmo!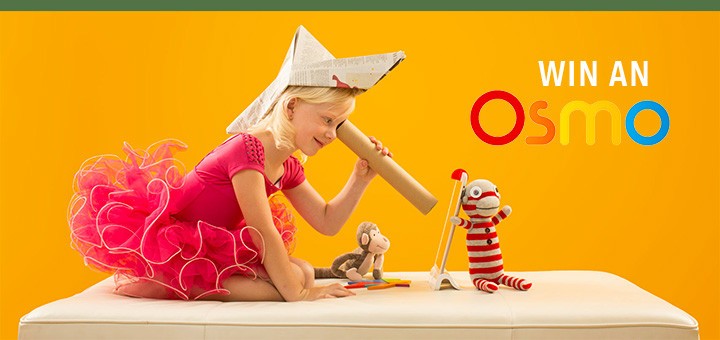 Disclosure: Osmo provided me a unit for review and another for this giveaway.
If you haven't already tried the Osmo, you are missing out on a real treat. Tangible play and virtual play meet each other with the interactive games Words, Newton, and Tangram. I've been playing with this thing for a few weeks now and can't get enough. What it is? Osmo is an add-on for your iPad that expands the definition of play in a beautiful way. See for yourself in the video below:
There's digital gaming. There's real world fun. And then there's Osmo, a magical experience that merges the real and virtual worlds to defy the boundaries of play. Enter below for your chance to win one!
Want to learn more about the Osmo and upcoming additions to the product line? Visit PlayOsmo.com.