Making Housework Easier With the iRobot Roomba 870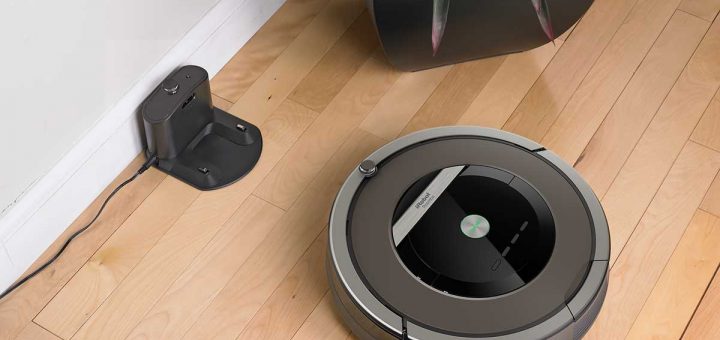 Disclaimer: I have been compensated in the form of a Best Buy Gift Card and/or received the product/service at a reduced price or for free.
I share the housework with my wife on a pretty even basis. We share lots of the laundry, cleaning and childcare duties based on our work schedules. Vacuuming, however, has been one of the chores that has remained squarely in my realm of responsibility. She has never been a fan of vacuuming because of the stress it can put on her back.  I don't blame her honestly. Pushing a vacuum back and forth across the house and picking up after an active toddler means a lot of bending, stretching, lifting and a bit of running around.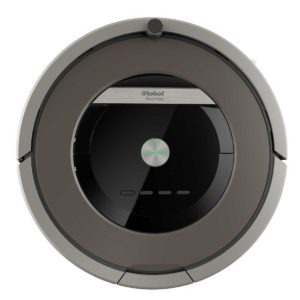 We recently received an iRobot® Roomba® 870 from Best Buy and have fallen in love with it. Its been the helping hand for cleaner floors that we've needed. The Roomba can be scheduled to clean based on a time we find convenient or just by pressing the "Clean" button. It has something called the AeroForce™ Performance Cleaning System that does an amazing job at cleaning up after our snacking toddler who loves to leave messes all around the house. One of the coolest parts of the device is that it automatically returns to its Home Base® to recharge between cleanings. It never gets lost.
Here's a video of my son and I opening the iRobot Roomba 870 in our living room last week:
The Roomba is slim and can clean under furniture, (including beds, skirted furniture, tables and cabinets). It has a spinning side brush that grabs dirt and debris from tough places like wall edges and corners. It has a Bin Full indicator light that lets you know when the bin needs emptying. The Roomba comes with 2 Virtual Wall Barriers that can keep it in the rooms you want to have vacuumed & out of the ones you don't. Its great for those with allergies thanks to the HEPA filter that keeps dust, dander, and other allergens out of the air.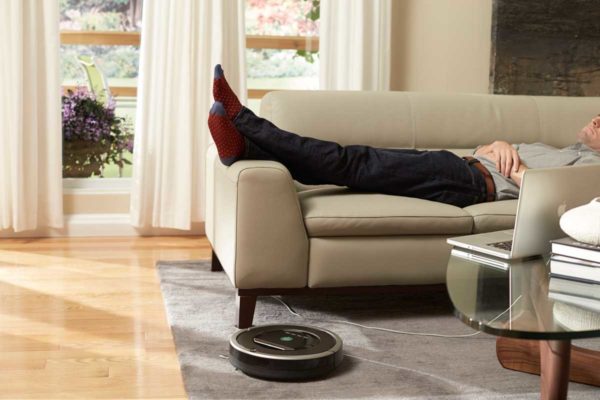 Our floors have never looked so good. Seriously. The scheduling thing is a life saver. Life is busy and always full of things to do. The iRobot Roomba 870 has been able to take care of our floors when we can't take care of them ourselves. Its available for purchase at Best Buy right now. Now that we have one in our home I can't imagine ever giving it up.