Have You Experienced "Envy" Recently?
Disclaimer: The reviewer has been compensated in the form of a Best Buy Gift Card and/or received the product/service at a reduced price or for free.
It has been a long time since I've owned a Windows PC. When Best Buy asked me to take a look at the new AMD FX APU – HP Envy Touchsmart Laptop I was genuinely interested to see how Windows was doing these days. I have to admit, I wasn't ready for what a great computer this thing has turned out to be for me.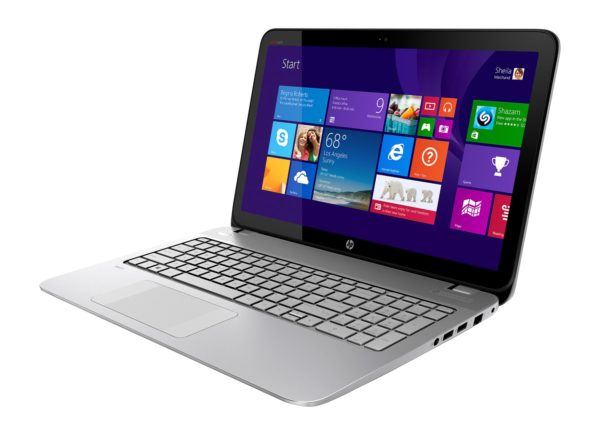 This laptop provides the performance of AMD's most powerful mobile processor to deliver exceptional gaming and entertainment experiences – the AMD FX Special Edition APU. I was given download codes for LEGO Batman 3 Beyond Gotham, Space Run & Habitat to test out the gaming performance of the laptop and was impressed. While the games did take a bit to load, once loaded they ran smoothly and without interruption. Each of them runs off of the Steam gaming platform. Steam, much like Windows, seems to be always getting updates. This can be helpful and/or not so much if you want to just play or restart your PC and have to wait for the latest patch to finish. I loved the LEGO Batman game, but realized that not all programs take advantage of the HP Envy's touchscreen. Sadly, LEGO Batman doesn't support touchscreen play.
The laptop takes roughly 19 seconds to get from a dead power off mode to being responsive to the touch for the lock screen to await acceptance of my password. That's not bad. The HP Envy TouchSmart 15.6" touch screen laptop makes use of the AMD FX series processor and is great for daily tasks such as managing your personal life, streaming movies or videos and provides great video quality for gaming or catching up on your favorite youtube videos. The screen presents colors in a muted fashion when compared to other higher price point laptops, but is more than adequate for most everyday activities.  The touchscreen takes some getting used to, but now I love it. So much so, that I've found myself trying to use other computer screen as a touchscreens from time to time. This technology needs to take over.
The AMD FX Special Edition APU introduces mobile systems with AMD's highest performing APUs and is exclusive at Best Buy. When you are looking for a notebook, the AMD FX Special Edition APU will provide you with reliable performance, gaming and productivity options. Plus, with the new FX APU powered notebook you can experience the processing power of 10 compute cores (4 CPU + 6 GPU)!
Order it from Best Buy and get free shipping (on all order $35 and up) or free store pickup. The store pickup is a nice option that lets you avoid roaming around the store in search of the items you want and simply walk up to the service desk to gather your items. You can expect your order in store to be ready for pickup in as little as 45 minutes. I won't be making this my primary computer at home, but it will be the laptop I take with me on all my road trips. It gets the job done nicely and is a great computer for the price point.