A Day Spent At The Indianapolis Children's Museum
Disclosure: The author was given free admission to the museum on a recent visit.
We spent a few days in Indianapolis recently visiting friends and spending some time away from our everyday lives. There is so much to look at we spent the whole day there and didn't see everything. Mr. Dude, our two-year-old, had an absolute blast as you can tell from the video and photos below:
He loved the trains area so much I should get him a train set now!
Listening to instructions before art class.
The project gets underway!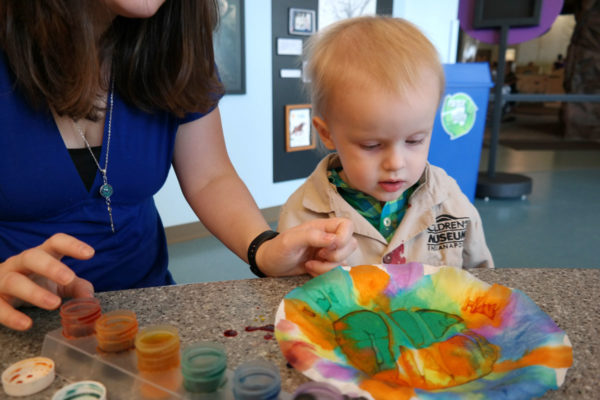 So. Many. Colors!
That's not a bad looking butterfly!
Water play! Yes, he was about to climb in there.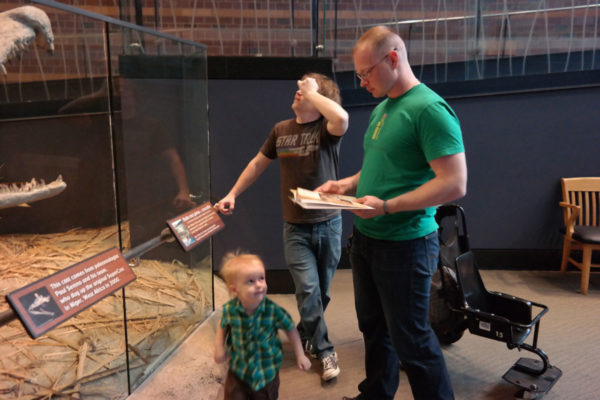 I'm the confused one in the Star Trek shirt. The size of some of these dinosaur casts were amazing.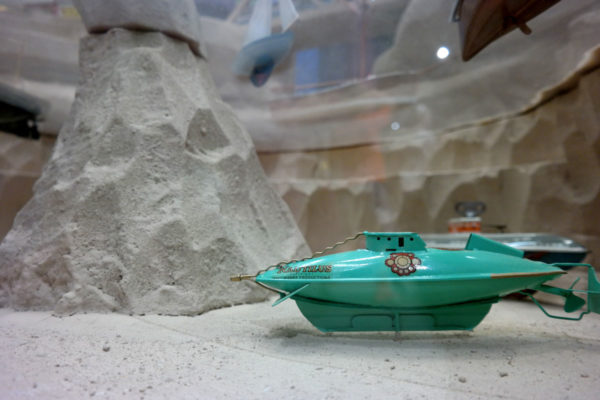 Loved the models on display around the museum.  
More hands on play.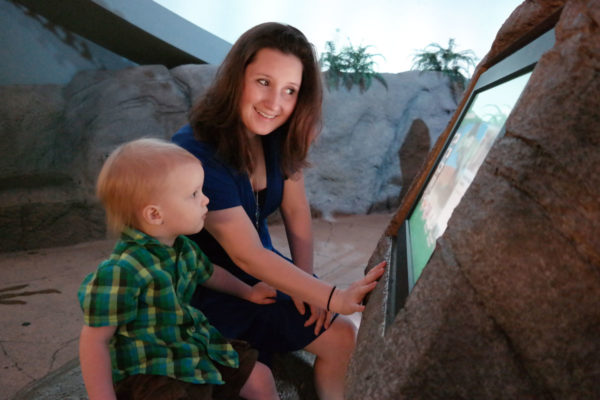 Interactive exhibits are sprinkled through the museum.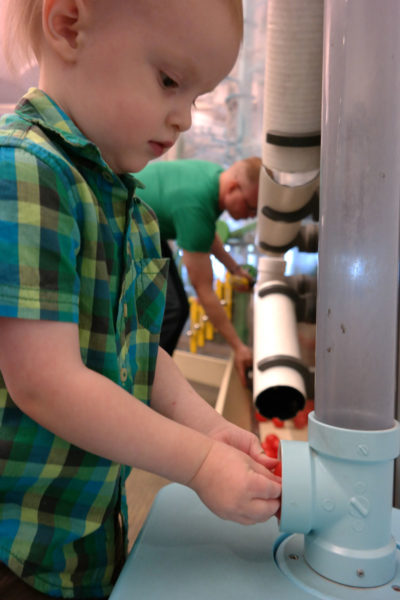 Mr. Dude loved this thing. Air sucked the red balls into clear tubes and sent them on a wild ride that you could see from the outside.
Lunch was, as always, pretty important to Mr. Dude. 
New profile pic? Nah. Just having fun making faces.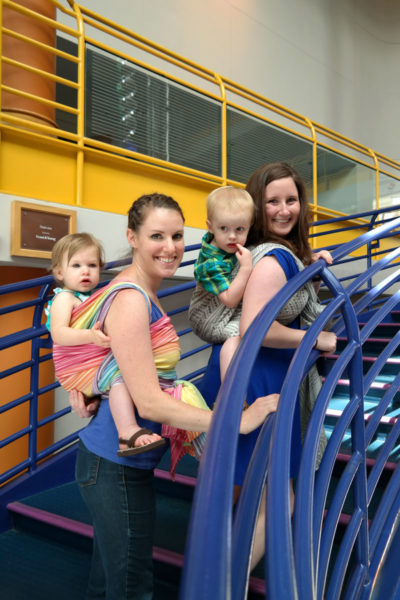 Babywearing buddies at TCMIndy. 
We all had a blast at The Children's Museum of Indianapolis. I can't wait to go back again.
Find out more about the museum at ChildrensMuseum.org