Winter Wonderfest at Navy Pier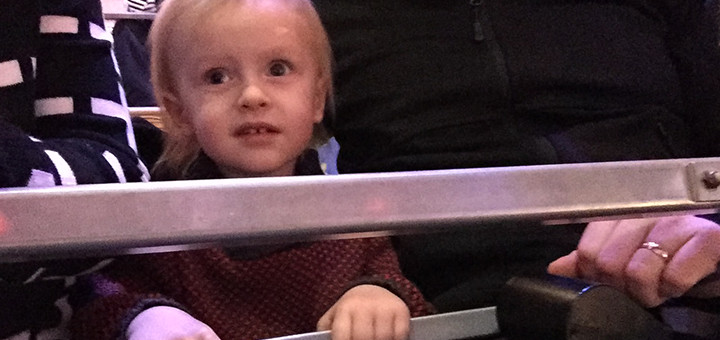 Disclosure: We were given free passes to attend Winter Wonderfest at Navy Pier.
We have a little dare devil on our hands. This was never more clear to us than the first time we took Mr. Dude into a fair type atmosphere where he was actually big enough to ride the rides. Standing at just over 36 inches (36.8″ to be exact) Mr. Dude could ride many, but not all of the rides at Navy Pier's Winter Wonderfest last month.
This is the first year we attended the fest and it was an enjoyable experience. Mr. Dude had a blast and rode every ride that he was allowed to ride. We even road a few of them twice. It helped that we attended before the winter break officially started for many areas schools and on a weeknight. That allowed for the lines to be short and parking to be easy.
Spinning tea cups! 
Once we rode the ferris wheel he couldn't wait to get back on it again.
Mr. Dude couldn't stand still long enough for a photo in the bouncy house. 
Hands up and we dropped? Nope! 
"Look, Mama!"
There were also food and drink offerings at the event, but we opted to ride as many rides as we could since Mr. Dude was having so much fun. We plan to attend again next holiday season.
MORE THAN 24 RIDES, SLIDES, ICE SKATING, FUN PHOTO OPS AND MORE – ALL INDOORS!
Find thrills without the chills inside the 15th annual PNC Bank Winter WonderFest at Navy Pier, featuring 170,000 square feet of Chicago Blackhawks Ice Skating and more than 24 rides including an indoor Ferris wheel, attractions and so much more. – NavyPier.com
The event runs though January 10, 2016 so there is still time to attend.