Please, Not Again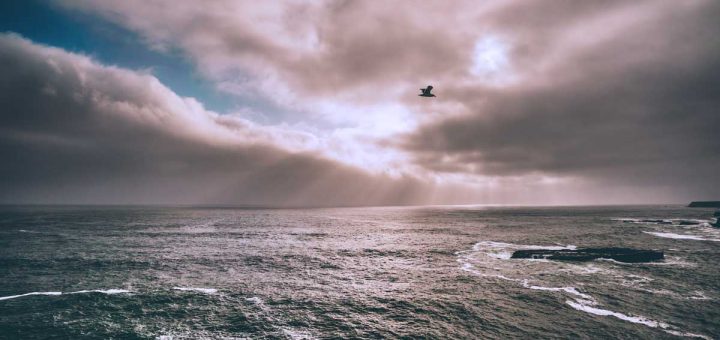 It hit me for the first time as I sat there in the waiting room of a medical diagnostics location a few blocks from my work. Abigail was in the back room getting blood work done to confirm what we already knew. The signs were all there. We couldn't ignore what was happening and simply hope the best would prevail. It wasn't going to get better or fix itself if we just gave it more time.
I hadn't even told my family yet. They would be devastated. We wanted to "make sure." Maybe this was just us overreacting. Maybe we didn't understand what the pain and mess meant. We weren't doctors after all. It was a false hope. And it hit me hard in that waiting room. I was all alone for several minutes. That is something that doesn't happen often. Tears were streaming down my face.
A woman walked in and signed in at the front desk. We met eyes for a moment. She saw the obvious pain on my face and quickly looked away. We both avoided eye contact after that. I blew my nose.
I had to tell someone. I had to let out the words. I couldn't really cry yet. She needed me to be strong and we were "in public." I posted about it in a group I'm in on Facebook with other dads. Some of them had gone through the same thing. The words of encouragement helped, but it wasn't going to change what was happening.
Abigail was having a miscarriage. Again. We were losing our baby.
It happened once before, but we weren't parents yet. Make no mistake, that first loss hurt. This second time around it seemed deeper. The wound had been reopened and made deeper. Our son has shown us what an amazing and difficult experience being parents can entail. That makes this loss more intensely felt.
Mr. Dude knew something was wrong even before we did. We've been asking him for weeks if he wanted a baby brother or a baby sister. He'd get excited and sometimes answer one way or the other. We'd ask him where the baby was and he'd excitedly point to Abigail's stomach with a smile. Then, just before the signs of a miscarriage started he ran up to Abigail and said "Uh oh, Baby all gone."
We want a second child. We wanted this baby. What we thought we were being given has been taken away from us and its difficult to talk about. It happened earlier this week. We were to have a September baby. Abigail was several weeks along. That's more than enough time to be attached. Attached to the idea of a future that this baby would have for decades to come. Attached to the changes that adding another life to our little family would mean. Attached to having another seat around our dinner table filled each and every night.
The loss is there and the pain is real. We don't know what we need now or how the anger and sadness will last. We just hope that it will go away. We hope that in time everything will end up being alright.