Boo! At the Zoo
Sponsored: Ferrara Candy Company compensated me for the creation and sharing of this post.
My wife, Mr. Dude and I attended Boo! at the Zoo this past weekend and had a blast. We got to wear the Angry Birds costumes Abigail made and Mr. Dude was so proud of wearing. We are members of the Brookfield Zoo but, honestly, wouldn't have attended the event (or even known about it) without the generous invite to it by the Ferrara Candy Company for the invite.
Ferrara Candy Company shared sugary goodness with the Brookfield Zoo community by sponsoring 400+ neighbors with complimentary admission and transportation to Boo! at the Zoo. They also donated more than 10,000 lbs. of candy and provided more than 300 volunteers to make this Halloween event super special and spooktacular for the community.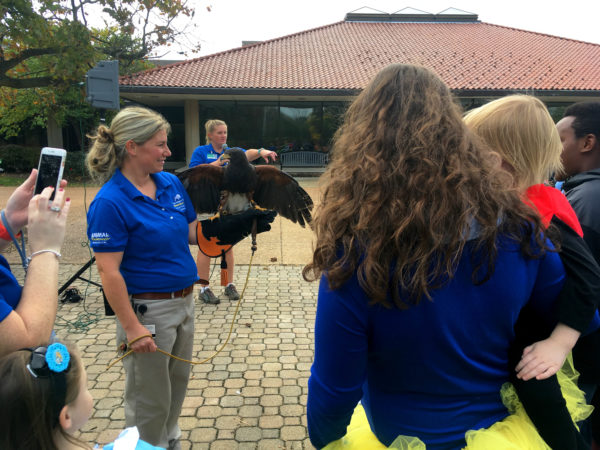 Our day started with an up close and personal meet & greet with a hawk. Mr. Dude wasn't exactly sure what to think about it while it was happening but talked about how cool it was later on.
Mr. Dude loves spending time on carousels anytime we visit the zoo or other attractions. Boo! at the Zoo was not an exception.
Smiles all around and around and around.
Mr. Dude loves feeding the birds anytime we visit Brookfield Zoo. Our trip to the zoo it literally not complete unless we stop to do this.
My "dancing" skills are basically non-existent, but Mr. Dude doesn't mind.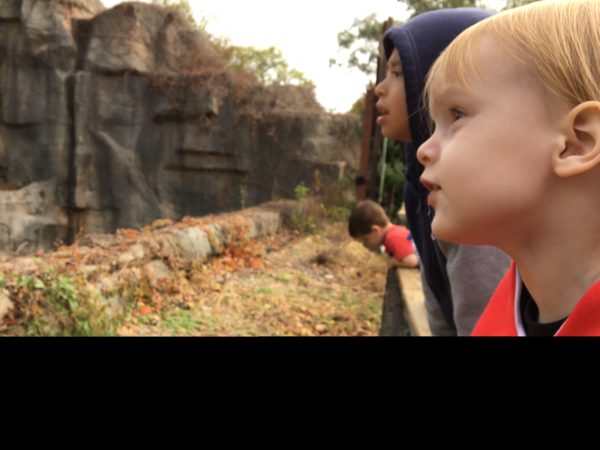 This was our first time attending Boo! at the Zoo. It was so much fun that we plan on attending again next year. Beyond the meet & greet, candy, dancing, animal viewing and parade… we enjoyed our time together as a family. Next year, kiddo number two will be along.