Skip The Kitchen & Crowds on Mother's Day. Olive Garden Has Your Back.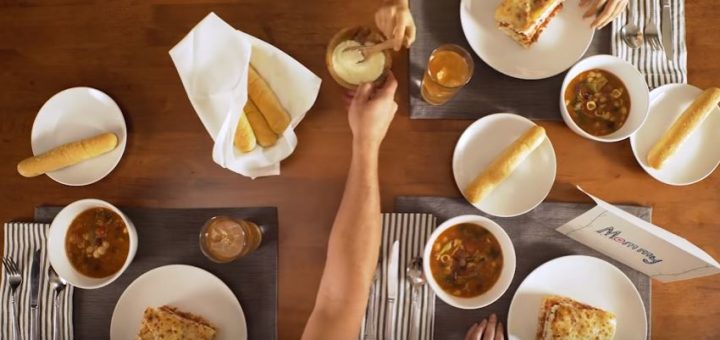 Disclaimer: Olive Garden made this upcoming Mother's Day treat possible. All opinions are my own.
I stress out about Mother's Day every year. My food plans almost always fall short of expectation. Don't get me wrong. My wife is always happy with what we do, who we see, etc. It is clearly me who is disappointed in the day and not her. Things in life are always so chaotic that my grand plans seem to fall apart. Going out to eat for Mother's Day is so cliche. Everyone seems to do it. There is always a wait and screaming children. No thank you. Cooking, however, has never been a strength of mine. I've got several basic recipes down, but the more complicated or time intensive ones fail me. And who wants to eat something basic for Mother's Day? No one! That's why I was so happy to find out about Olive Garden's Ready-to-Bake Bundle.
This Mother's Day, Olive Garden has you covered in four simple steps:
1. Order online by May 11
2. Pick-up in-restaurant on May 13
3. Bring home and heat
4. Sit back, enjoy the meal … and mom's joy!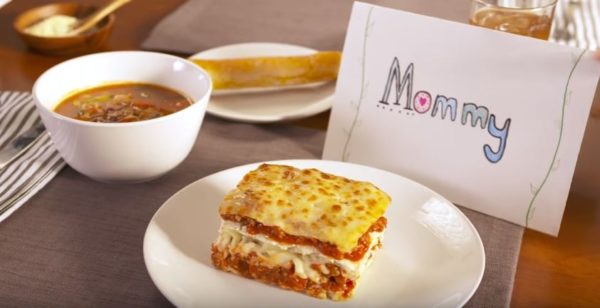 Olive Garden's Ready-to-Bake Bundle serves up to 12 guests and includes:
• 1 uncooked half-pan of Lasagna Classico
• 1 gallon of freshly prepared and chilled soup (choose from Chicken Gnocchi, Minestrone, Pasta e Fagioli, Zuppa Toscana)
• 2 dozen ready-to-bake breadsticks
You can also add/enjoy these items at an additional price:
• 1 gallon of iced tea or lemonade (options include: Bellini Peach Iced Tea, Raspberry Iced Tea, Iced Tea, Raspberry Lemonade)
• 2-liter of Coke, Diet Coke or Sprite
• One of Olive Garden's signature desserts, including Black Tie Mousse Cake, Tiramisu or Lemon Cream Cake
The bundle starts at $81 ($6.75/person) and has a deadline of May 11 to order for a May 13 pickup. You may place your order online for your Ready-To-Bake Bundle or call your local restaurant to place your order before the deadline. Cooking is required but it is simple. Download cooking instructions here. Prices may vary. While supplies last.
For more information and to order yours, visit OliveGarden.com/mom.