Fatherhood Can Be A Serious Balancing Act On A Daily Basis
Disclosure: This is a sponsored post on behalf of Life of Dad and Cheerios. I received compensation for this post; however, all opinions stated are my own.
Fatherhood is a balancing act unlike anything else I've ever done. It is hard for me to believe that I've been doing it for over four years now. Our home has gone from a one child household to a two-child home in that time frame. We've moved once. We've lost a pet. We've traveled to many places and had fun being a family through all of it.
If you have been a reader of my blog for any amount of time, you know that I am pretty good at dealing with multiple things at once. That goes for everything from bosses, to attending school as an adult, to freelancing in an effort to make ends mostly meet. When I found out that I was going to be a dad back in 2013 we put together a little announcement video.
I had no idea what was about to happen to my life when Mr. Dude showed up in the Spring of 2013. My world flipped upside down in the best way possible. I no long only had to worry about myself and spending time with my wife. This was an all in sort of thing. My sleep schedule had been erratic before, but I always had time to recover. The all-nighters still happen even now. They just aren't as productive and often include diaper changes, bedtime stories, drinks of water and chasing off imaginary monsters.
It has been an ever changing journey. The needs of my children have grown and changed over the last few years as have my way of helping them, teaching them and showing them that they are important to me no matter what else it is that I'm doing. I look forward to that process continuing for several decades to come.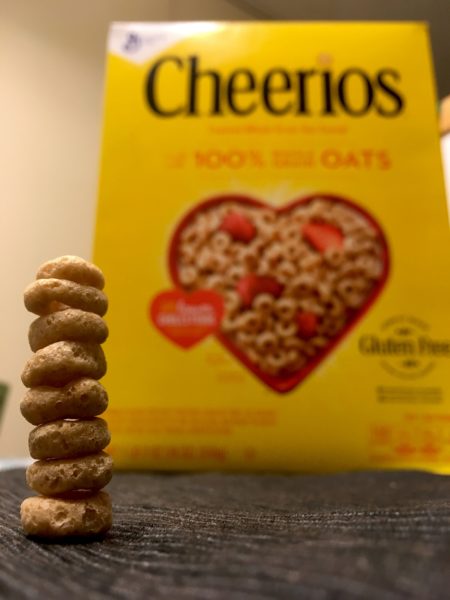 Have you seen the Cheerios Challenge? The act of balancing Cheerios on top of a sleeping baby (or anyone really) is a feat to behold. Fatherhood it a lot like that. Each Cheerio is a day at school, a swimming lesson, a meal prepared, a meeting with the boss, a car repair, and a thousand other things that involved fathers do every day. Each stack is different. The same sort of rules apply (gravity, movement, breathing, etc) but the Cheerios are all slightly different. No one stack is exactly the same just like no one day in the life of a family is the same. It is exciting, frustrating and funny all at once.
How has fatherhood helped you in your daily life? What sorts of things do you try and teach or children or did you learn as a child? Have you participated in the #CheeriosChallenge this year? Let me know in the comments section below.