Are you a Dadlete?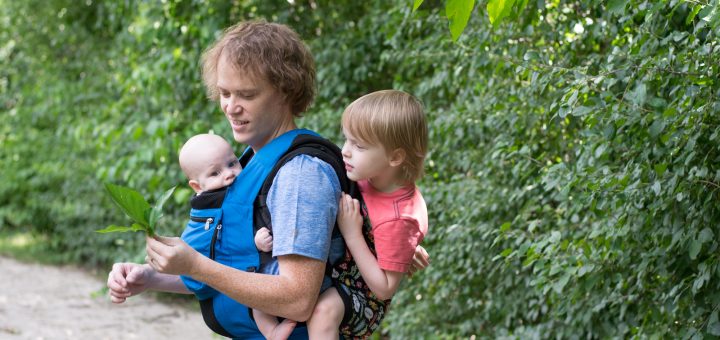 Disclosure: I have partnered with Russell Athletic and been compensated for the production of this post. All opinions are my own.
My family focused on teaching me many great things when I was growing up. The importance of putting family first, keeping our promises and taking personal responsibility was on the list of things we were taught. We were also taught things like team work, sharing and leaving a room cleaner than we found it at places like church and school. One of the things we didn't learn about was healthy eating habits and the importance of exercise to one's well being. I'm attempting to change that with my kids.
Physical and mental health is important to everyone's ability to function at their highest level possible in this thing called life. Food is an important way to keep control of your health. Eating lots of vegetables. Avoiding excess sugar. Everything deep fried and tasty in moderation, right? Making a diet healthy will only take you part of the way there. Sleep and exercise are also key. I had no trouble getting enough sleep growing up. Sure, All nighters were a thing pre-kid, but I always had recovery time afterward. Now? No recovery time. I have to prioritize sleep over late night projects or the next day's productivity is shot.
If you've been following my journey online you probably know over the last several months I've been making healthier choices for myself and my family. I've dropped over 30 pounds and it is because of making many better small choices in my life. Physical activity hadn't been high on my list of priorities until I got some sobering news from my doctor at the end of last year. I needed to clean up my act or I'd be headed down a dark path when it comes to my health. I made those changes and with the help of Russell Athletic have become more focused on healthy activity with my kids.
I've been a Dad for almost 5 years now and an Athlete (of sorts) for the last few months. Together? I'm now a Dadlete. My top priority is to stick around and create those moments with the kids that they will laugh about for years to come.
What a Dadlete like me doesn't want or need? Odor. They say the new Russell FreshForceTM performance underwear with moisture-wicking and IntellifreshTM technology keeps odor at bay for all-day freshness, while the premium, soft fabric with supportive performance fly gives us Dadletes supreme comfort for 'round-the-clock wear. And they're right. I've spent hours in these things and they keep up their end of the bargain. I stay dry and smell fresh enough that my wife still kisses me after being outside with the kids. Win!
Great Dadletes don't just wear underwear; they wear performance underwear. FreshForce is a brand-new line for Russell, which launched in late May. It features Dri-Power 360 moisture-wicking fabric to keep Dadletes dry and cool. The premium softness and multi-stretch fabric provide for all-day comfort. Even when I tandem wear our four-year-old and six-month-old on a trip to the playground or down the walking trail.
I feel good now that I'm focused on my health. Better than I have in years. This new Russell FreshForceTM performance underwear certainly helps. They are super comfortable. The supportive fly is performance-engineered for extra support and keeps everything in place. The underwear is available in Sport Brief, Short Leg Boxer Brief, Boxer Brief, Long Leg Boxer Brief and Boxer silhouettes.
You can find out more about my new favorite performance underwear for Dadletes at WalMart.com/Russell or by visiting your local WalMart.