The New OtterBox Venture 45-Quart Cooler Is Amazing
Disclosure: The reviewer has been compensated in the form of a Best Buy Gift Card and/or received the product/service at a reduced price or for free.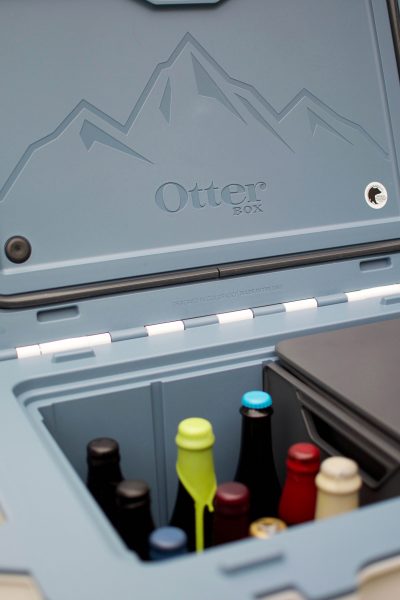 We took the new Venture 45-Quart Cooler with us on a 1,600-mile road trip to Fargo, ND. You know, to break it in and see how it would work for a family of 4. It let us bring everything we needed to keep cool for our week long trip without needing to restock food, drink or ice! We filled the cooler with two small bags of ice, some chicken salad, apples, lunch meat, oranges, carrots, drinks and more. Even after leaving the cooler in the car for 5 days and opening it several times a day our food and drinks were refrigerator cool.
On our way back home from the Sheyenne National Grassland, we stopped in Fergus Falls, MN to visit with friends. We had a delightful salmon dinner and were introduced to Otto the Big Otter. This 40-foot long statue was a perfect photo opportunity for the new Otterbox Venture 45-Quart Cooler we took along on our trip. Fergus Falls, MN is the county seat of Otter Tail County after all so the giant statue makes sense.
The OtterBox Venture Coolers are ultra-bear resistant (with optional locks) and customizable. Among the fun/useful OtterBox Venture Cooler Accessories, you can purchase are a Cutting Board, Separators, Double-Cup Holder and more. The cutting board fits inside the cooler and can be used there or removed and used in a tent or on a picnic table.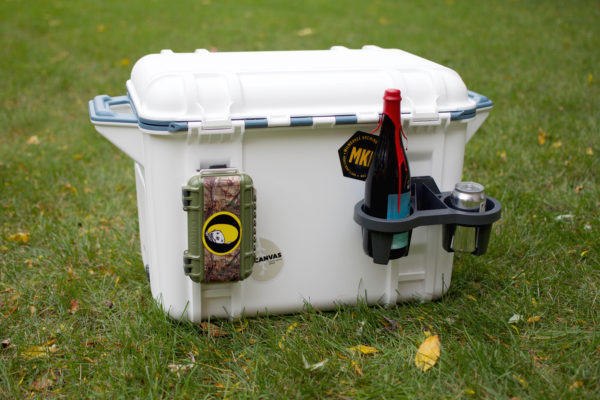 The Double-Cup Holder (fits all Venture coolers); holds 2 Elevation tumblers, 2 red cups, 2 bottles, 2 cans or a combo of your choice and comes in a sleek slate gray finish. It also fits large format craft beer bombers. Those 750 ml ones. Win!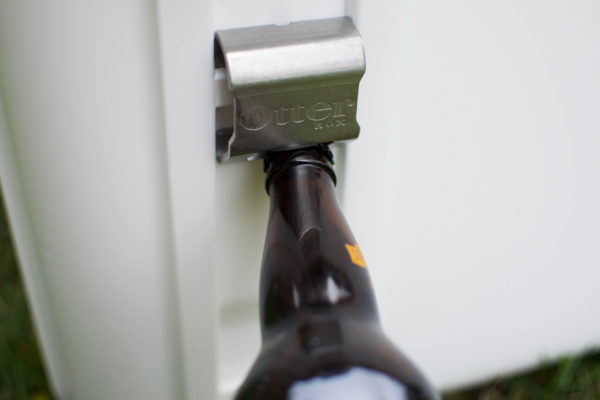 The bottle opener that comes with it works well. It's nice to always have one on hand.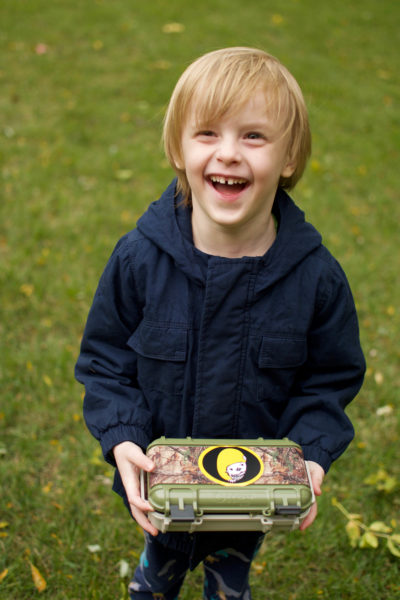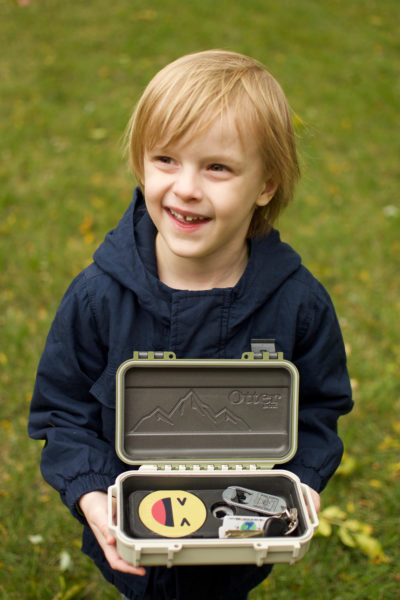 The 3250 Series Dry Box is a perfect place to store for cell phone and keys. Your stuff stays dry and secure, no matter how to stash, stow or beat the living daylights out of it. The original OtterBox Drybox is back with a more modern and streamlined design. Waterproof, secure, stackable and downright tough. It comes in a various colors and patterns. The Drybox Clip keeps the Dry Box attached to the cooler like a charm. Wes loves to grab the Dry Box and run. Here he is smiling after gathering my phone & keys with it.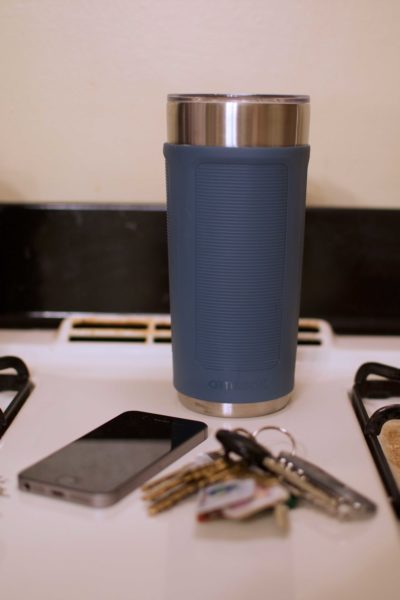 The Elevation 20 Tumbler is my new favorite coffee cup and tumbler. The 20 oz coup is designed with a modular lid system that turns your new favorite tumbler into so much more. Rugged to weather years of use and abuse it's designed with a collection of lids you swap out to match the moment. Use the OtterBox Shaker Lid, your Elevation 20 and your favorite martini recipe makings to shake up a fine sipping beverage. The Elevation 20 Tumbler Sleeve helps make the cup personal. Its colorful silicone ensures no one else grabs your beverage. It also provides a comfortable grip and added protection.
Every morning I slip on the Tumbler Sleeve, fill my Elevation 20 with fresh coffee and get my day going! And now, I don't attend a picnic, BBQ or bottle share without my Venture 45-Quart Cooler. Visit BestBuy.com to explore the Otterbox Venture line of coolers and the dozens of optional accessories.