Boo! at the Zoo (2017)
Disclaimer: Ferrara Candy Company compensated me for the creation and sharing of this post.
We attended Boo! at the Zoo for the second year in a row this year. It was held at Brookfield Zoo on the last two weekends in October and sponsored by Ferrara Candy Company. Last year we were dressed up as Angry Birds. This time around we've added a member to the family and attended in a Super Mario themed get up.
Ferrara Candy Company shared goodness with the community by sponsoring 180+ neighbors with complimentary admission and transportation to Boo! at the Zoo. They are donated more than 10,000 lbs. of candy and helped provide more than 300 volunteers to make this Halloween super special and spooktacular for the whole community.
There was a "corn maze" at Brookfield Zoo that was more fence than corn. It was still fun to walk around in for Wes and the jokes in each of the dead ends were funny Halloween puns.
There were pumpkins all over the zoo. Even on the statues!
Wing Stop was giving out samples. Wes was not a fan.
Abigail, on the other hand, loved them.
Giant pumpkins were being carved.
We, of course, had to look at some of the zoo animals while we were there.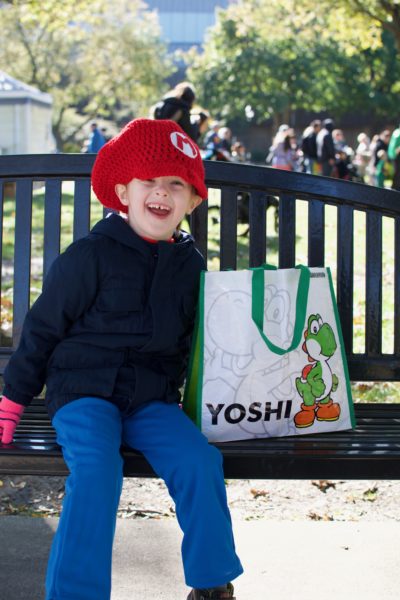 Wes was thrilled with the candy collection he left with and the fun he had saying "Trick or Treat!"
The Boo at the Zoo logo.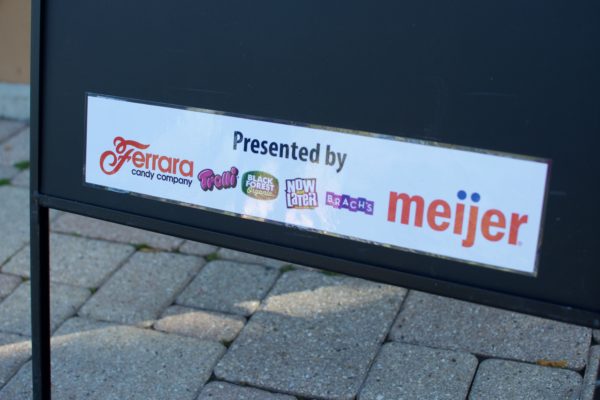 The events wonderful sponsors!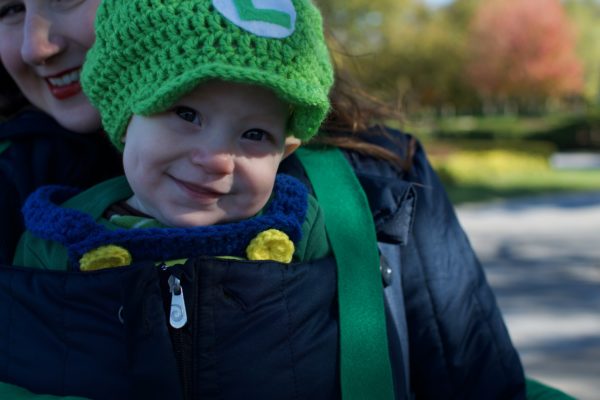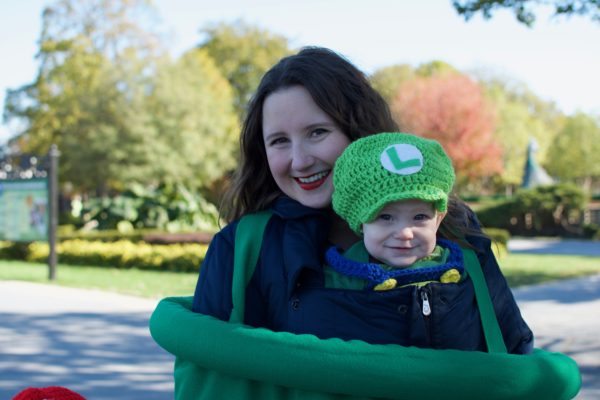 Theodore enjoyed a forward facing day. He was all smiles until nap time.
A rainbow even made an appearance while the candy tents were busy with trick or treaters.
Happy Halloween!