Pink is for Boys?
Disclosure: A copy of the book discussed below was provided to this site for review at no cost. This post contains affiliate links.
If you have read my dad blog for any amount of time you've probably gathered that my oldest son's favorite color is pink. I used to not think this was a big deal. That is until I read a book to his class this past spring called "Pink is for Boys."
"Pink Is For Boys" by Robb Pearlman is a simple book with a powerful message. Colors are for everyone. They are not gender specific. Boys can like pink & green. Girls can like blue & red. "Life is not color-coded" as the book's promotional materials proclaim.
Wes' class last spring was made up of a little over a dozen 4 & 5 year-olds from a more well to do area of Chicago's suburbs. I was invited to read a book to the class as both a parent and a staff member of the school at the time. The teachers greeted me as I arrived and then introduced me to the class. I sat down in a comfy chair and began to read.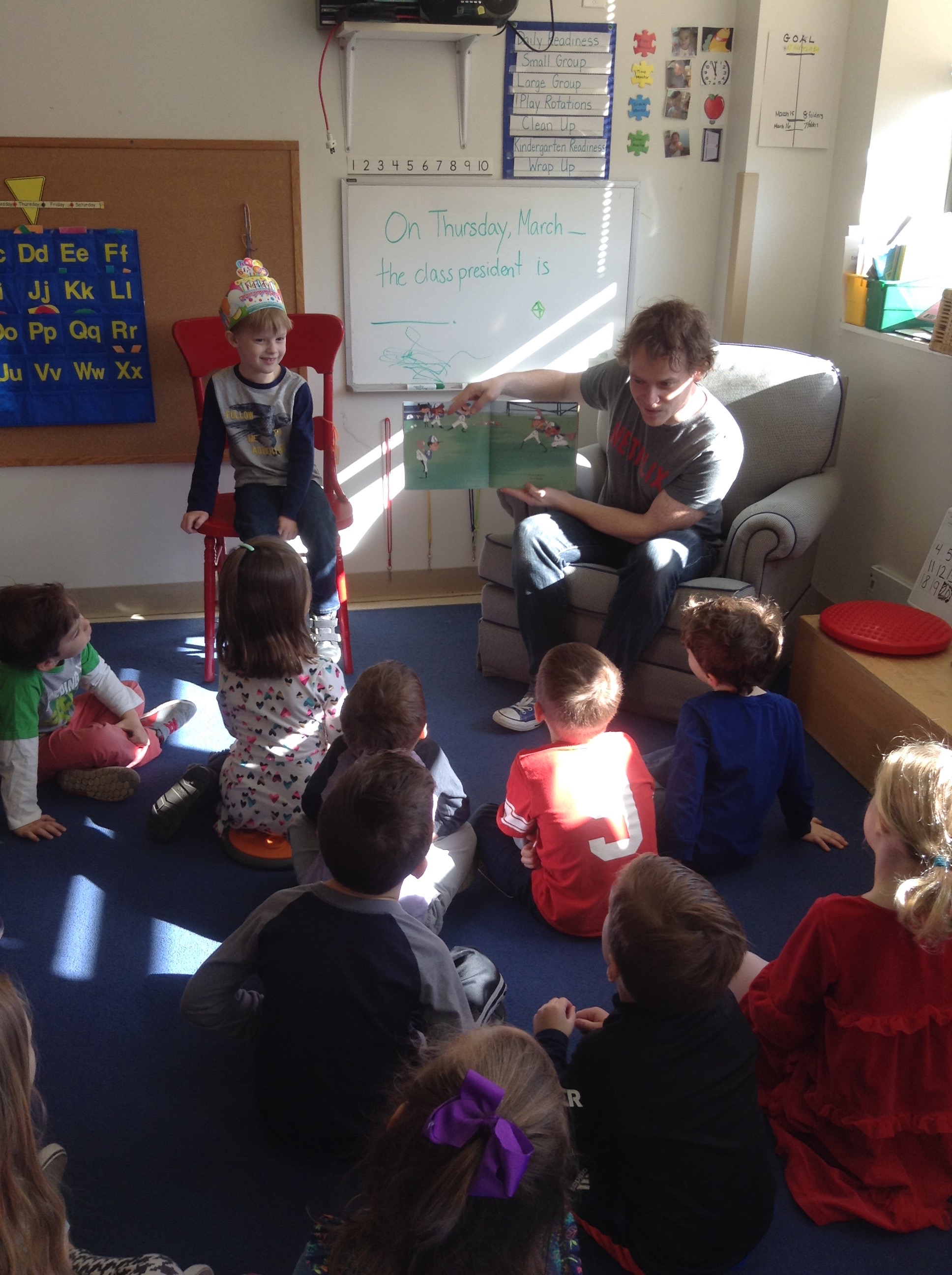 I was interrupted more than once before I was even half-way through the book with discussions and spouted thoughts from little ones regarding the "proper" use of pink & blue.
There were two very distinct thoughts being shared.
Several of the boys (along with a couple of girls) were adamant in their belief that pink was only for girls. The reasoning basically came down to "that's what my daddy says" or "that is just the way it is."
Then there was a girl who spoke up who had not said anything previously and exclaimed: "My older sister is a girl and she LOVES blue… AND pink. SO… it must be okay to like both." Several students agreed with her.
I was able to finish the book (eventually) but the discussions continued even after I was done. This led me to purchase a copy of the book and donate it to his classroom. I encourage you to do the same if you'd like to encourage similar discussions in your child's classroom.
An empowering and educational picture book that proves colors are for everyone, regardless of gender. 

Pink is for boys . . . and girls . . . and everyone! This timely and beautiful picture book rethinks and reframes the stereotypical blue/pink gender binary and empowers kids-and their grown-ups-to express themselves in every color of the rainbow. Featuring a diverse group of relatable characters, Pink Is for Boys invites and encourages girls and boys to enjoy what they love to do, whether it's racing cars and playing baseball, or loving unicorns and dressing up. Vibrant illustrations help children learn and identify the myriad colors that surround them every day, from the orange of a popsicle, to the green of a grassy field, all the way up to the wonder of a multicolored rainbow.

Parents and kids will delight in Robb Pearlman's sweet, simple script, as well as its powerful message: life is not color-coded.
The book is on sale at Amazon.com and wherever high quality books are sold. Have you read the book? What did you think?