"The Art Deco Nutcracker" at Chicago's Studebaker Theatre
Disclosure: We attended the opening night of "The Art Deco Nutcracker" as guests of the event.
"The Art Deco Nutcracker" by Alexei Kremnev includes a record-setting 175 dancers on stage at once in its limited three-night run in Chicago. Set in 1920s America, Kremnev's "The Art Deco Nutcracker," featuring Tchaikovsky's beloved score, is a fresh, yet traditional take on the beloved holiday favorite.
"The Art Deco Nutcracker" is Kremnev's eighth full-length ballet. His work has been presented at the world-renowned Bolshoi Theatre in Moscow, Lincoln Center in New York, and the Opernhaus Zurich in Switzerland, among other prestigious venues across the globe.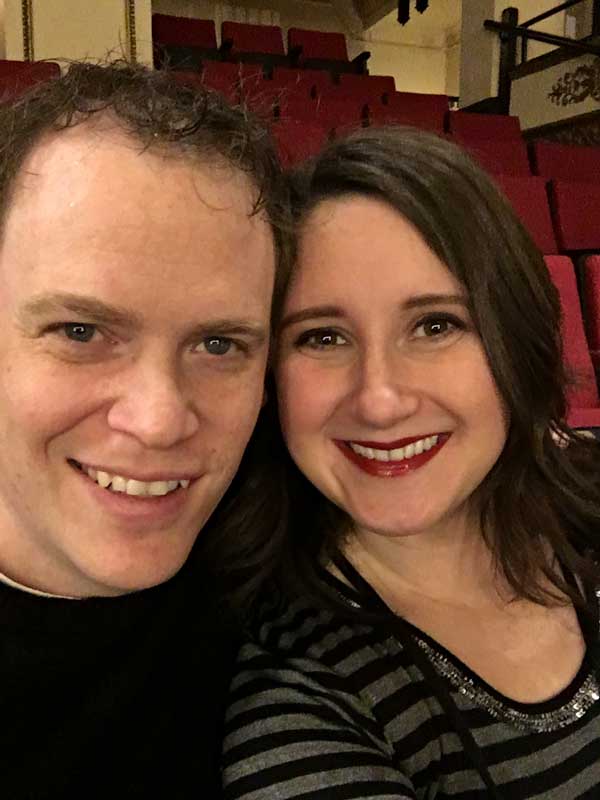 We had a fun date night out attending the show. The show and the audience were kid friendly. I don't think I've heard so many "oohs" and "aahs" at a live performance in a long time. The show was spectacular.
The performances were outstanding. Dancers from a wide range of ages and talents graced the stage in a balanced and well-choreographed way in front of brilliant backdrops. The young students were adorable. The advanced students and professionals were flawless.
The costumes were absolutely perfect. The choreography was fantasticly set against dramatic lighting. It was my first experience attending a ballet in person and I absolutely loved it.
Tickets for Kremnev's "The Art Deco Nutcracker" range from $30-$50 and are available now at
https://www.aacenterfordance.org/box-office. Hurry though. This show is only happening in Chicago this weekend, December 1 & 2, 2018.
A&A BALLET, based in Chicago's historic Fine Arts Building on Michigan Ave. currently in residence of the American Rhythm Center, is devoted to training in strong, versatile dance technique, as well as the development of personality, independence, and artistry.
Led by internationally acclaimed artists and former Founding Artistic Directors of the Joffrey Academy and Joffrey Studio Company, Anna Reznik and Alexei Kremnev, A&A offers a wide variety of classes, professional performance opportunities, private instruction, choreography and training
for dancers ranging from age 3 to adult. To date, A&A students have secured 60 full scholarships and nine apprentice and studio company positions with powerhouses including American Ballet Theater, Houston Ballet, Princess Grace Academy of Monaco, Bolshoi Ballet, Colorado Ballet, BalletMet and Sarasota Ballet. For more information visit AACenterForDance.org/Youth-Company or call (312) 545.2142.