Grocery Shopping With The Kids… From My Couch!
Disclosure: Daddy's Grounded may get a small referral fee from affiliate links in this blog post to Shipt
Grocery shopping with two small children can seem like an insurmountable task at times. My two boys are very different in personality and temperament. Getting them both to be happy at the same time with the same activity is a glorious once in a lifetime sort of activity. Well, maybe it isn't that bad. But, it can just feel that way when I need to go to the store to get food, everyone is hungry, and I've put it off for too long.
That's why I'm so happy a friend told me about the Shipt app! All I have to do now to get a house full of groceries or general merchandise items from Target or Meijer is to open my phone app and order! There are over 40,000 items to choose from on the service.
Check out a "typical" order for our house: chips, eggs, cheese, chicken, diapers, waffles, cereal, veggies, etc. I'm a serious fan of the "buy again" categroy on the app. It means I can re-order our favorite items in a snap. It is so much easyer to have a Shipt shopper get these items for me at the store and deliver it right to my door.
No crying kids. No tantrums in the store. No dealing with bad weather. Just spend $35 or more on your order and delivery is FREE. And, who am I kidding? When grocery shopping for a family it is really easy to pass that mark. Tipping the delivery driver isn't require, but it easy to do. After your order is delivered you get a "Thank You" screen and a few suggested tip options. 100% of your tip goes to the driver. Give them tip as a thank you for not having to take the kids to the store? Its what I do. Every. Time.
The Shipt app requires a $99 a year membership fee that is SO WORTH IT. They are having a sale right now that allows me to offer my readers a special $49 a year introductory offer. We signed-up in April and have used it dozens of times.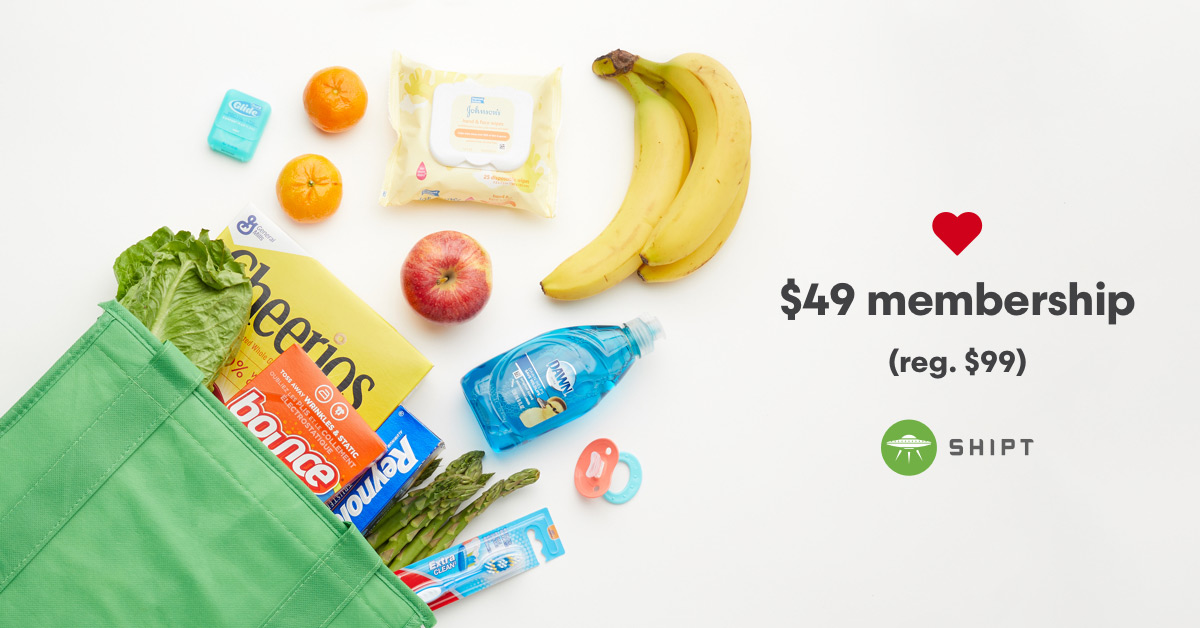 Want convenience? Shipt delivers. Get a full year of delivery service from stores you trust. Use my code to become a Shipt Member for just $49 (reg. $99)! http://share.shipt.com/mDdrw
Have you tried Shipt? Did you sign-up because of this post? Let me know in the comments.