National Pizza Day is February 9
Disclosure: I've partnered with Top Agency for the creation and sharing of this post.
You know why I love pizza so much? There are a million kinds to choose from. The differences in brands, styles, toppings, and ingredients is nearly endless. And I, just like everyone else, have my favorites. Let's break it down.
I eat basically 4 kinds of pizza: Deep dish, tavern-style, thin crust, and pan.
Yes, I know there are others and they can be tasty too: Brick-oven, Sicilian, New Haven-style, St. Louis-style, California, Greek, even Neapolitan or Ohio Valley. But my heart belongs to these:
Chicago Deep Dish is for special events like my birthday or New Year's Eve. I also have it when out of town guests come to visit. I love it, but it is not my every day pizza style.
Chicago Tavern Cut pizza is my go to when going out. It is also a standard all over Chicago. It's basically a firm thin crust pizza with a crunch cut into squares for easy sharing.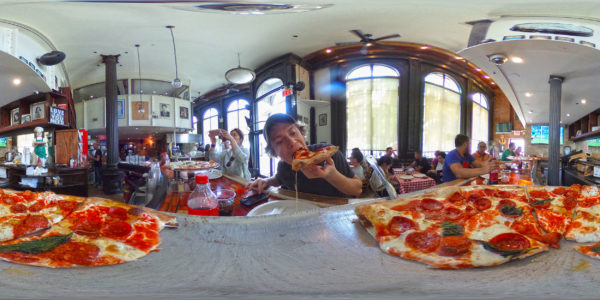 New York Thin Crust is what I have when I'm in NYC or Brooklyn. It is it's own foldable style of pizza that I adore, but can't really find anywhere else.
Detroit Pan pizza is typically rectangular in shame with a crisp thick crust reminiscent of the best kind of breadsticks.
What's your favorite kind of pizza? And how are you celebrating #NationalPizzaDay? Let me know in the comment.