Review: "Treat Yourself! How to Make 93 Ridiculously Fun No-Bake Crispy Rice Treats"
One of the fun things we got to do this past summer was test out a couple of recipes from a review copy of Treat Yourself!: How to Make 93 Ridiculously Fun No-Bake Crispy Rice Treats by Jessica Siskin. It was published by Workman in August. The book is full of over 300 pages worth of tasty treat ideas and rice crispy preparation tricks!
Jessica Siskin is the food artist behind Misterkrisp, a business that specializes in customizable crispy rice treats. She left her job in the fashion industry to pursue Misterkrisp full-time after discovering her creative calling by accident. Jessica holds an MFA in creative nonfiction from The New School. She lives in New York City.
We decided to make a watermelon with seeds for a family picnic based on instructions from the book. My son loved the time spent with me in the kitchen.
Each of the 93 projects, arranged from Apple to Zebra, starts with a single base recipe. There are large, cake-sized treats to share and individual-sized treats perfect for bake sales and goody bags. Step-by-step instructions, vibrant illustrations, and downloadable templates ensure that anyone, with any level of skill, can turn out delicious, eye-catching creations:
Lively designs for kids' parties—Robot, Dinosaur, Crown, Balloons. A Cheeseburger. A Statue of Liberty. A Dancing Lady Emoji. And a sweet centerpiece for your next Super Bowl bash: a Football Stadium filled with sprinkle spectators. It'll serve the neighborhood!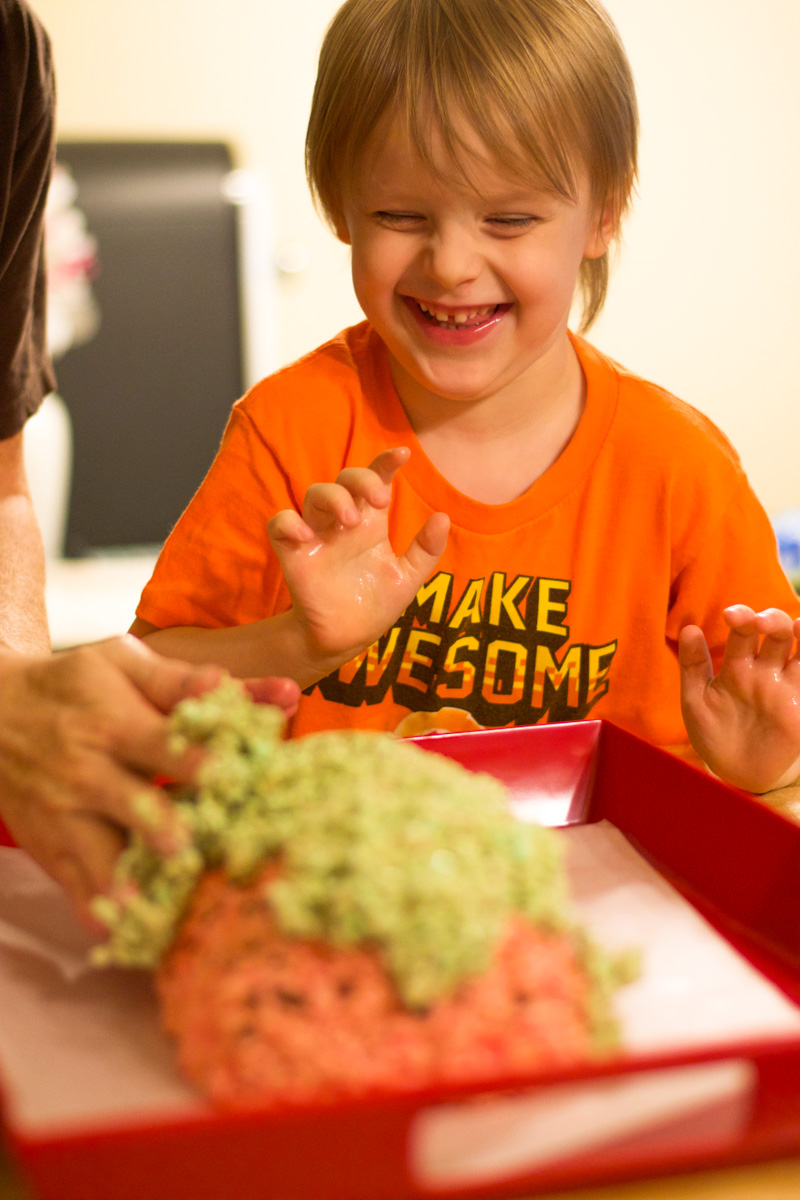 The whole process was simple. My son, who's 4, was able to "help" and not get in the way. We also got some super cute photos of him having the time of his life in the kitchen creating something special.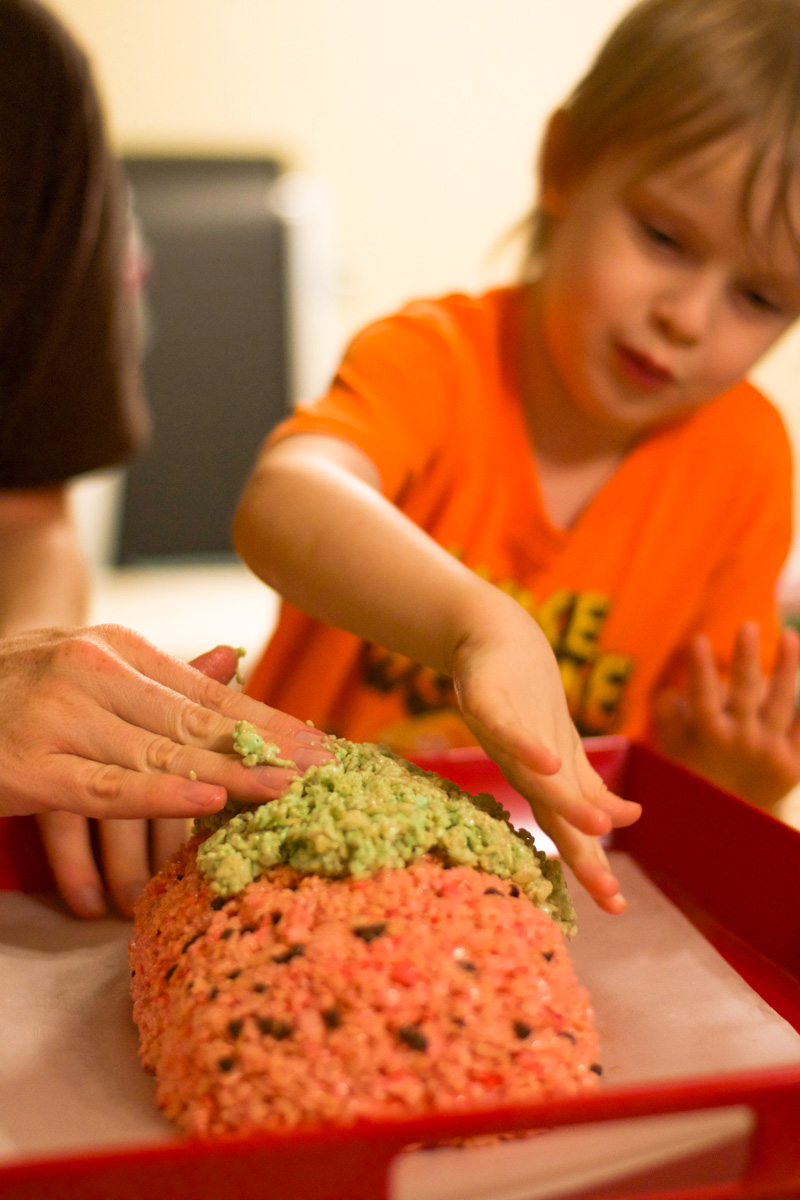 We used mini-chocolate chips but should have stuck with the recommend regular sized ones. The mini-chocolate chips melted a bit too much. I think the regular sized ones would have melted less.
Have you purchased the book? What was your favorite recipe from it?