Stuffed Peppers Recipe FTW!
I was at the grocery a few weeks ago and wanted to try something new. I couldn't find a recipe that inspired me so I made one up. This stuffed pepper recipe is one that both my wife and I love. We've made it several times since it's creation. If you try I let me know how you like it in the comments. Feel free to change the recipe and make it your own.
Servings: 4 Stuffed Peppers
Ingredients:
4 Bell Peppers (Red or Green)
1/4 cup White Onion (chopped)
2 Zucchinis (chopped)
8oz White Mushrooms (sliced)
4 oz. Neufchâtel Cheese
8 oz. Pork Sausage
1 Cup Shredded 4 Cheese Mexican Style Cheese (Monterey Jack, Cheddar, Queso Quesadilla & Asadero)
1/2 Cup Parmesan Cheese
1/4 Teaspoon Garlic Powder
1/4 Teaspoon Chili Powder
1/4 Teaspoon Lowery's Seasoning
1/4 Teaspoon Cayenne Pepper
1/4 Teaspoon Black Pepper
Instructions:
1.) Pre-heat the oven to 400 degrees.
2.) Brown sausage and the drain grease. Add chopped onions, mushrooms, zucchini, seasonings and sauté. 
3.) Cut the top of the peppers off, clear the inside of the center and seeds. Put in pre-heated oven for 12-15 minute. Just long enough to soften the peppers.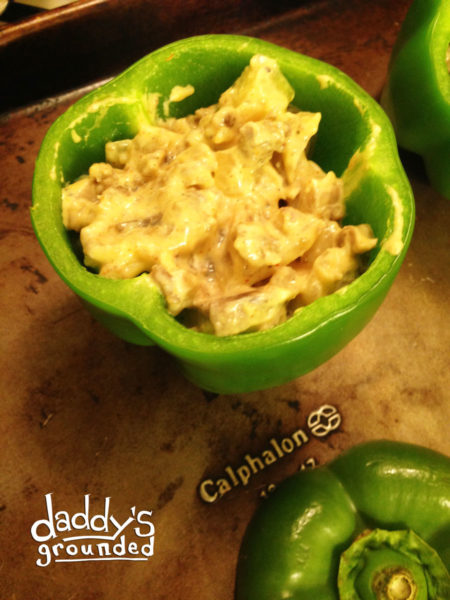 4.) Mix the sautéd ingredients with the neufchâtel and parmesan cheeses until cheese is melted.
5.) Fill the peppers with the mix to just below the top. Cover the mix with the Mexican Style Cheese and put in the oven until cheese is melted.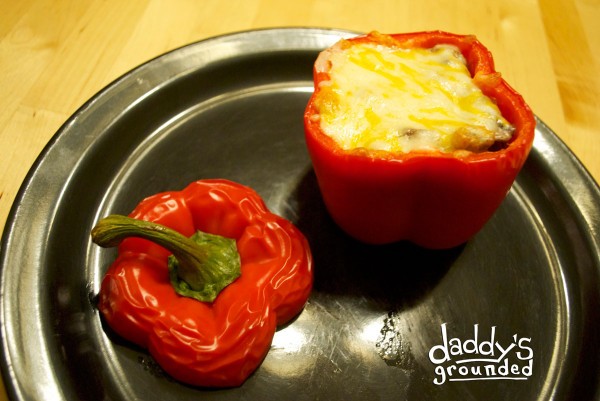 6.) Serve hot and with your choice of sides.