"Puppy Dog Pals: Volume One" Now on DVD!
Reading Time:
2
minutes
Disclaimer: Disney provided me with a free copy of the DVD reviewed in this post. All opinions are my own. This post contains affiliate links. 
Our family discovered "Puppy Dog Pals" while on a road trip. One night along the way we stopped at a hotel that had cable and it happened to be on the Disney Channel. Wesley fell in love with it. The puppy's owner, Bob, is voiced by Harland Williams (of 1997's "Rocket Man"). He comes up with all these quirky inventions for his dogs to enjoy. From episode to episode Bob faces some sort of a dilemma that Bingo and Rolly, the show's main puppy characters, spend the episode trying to solve.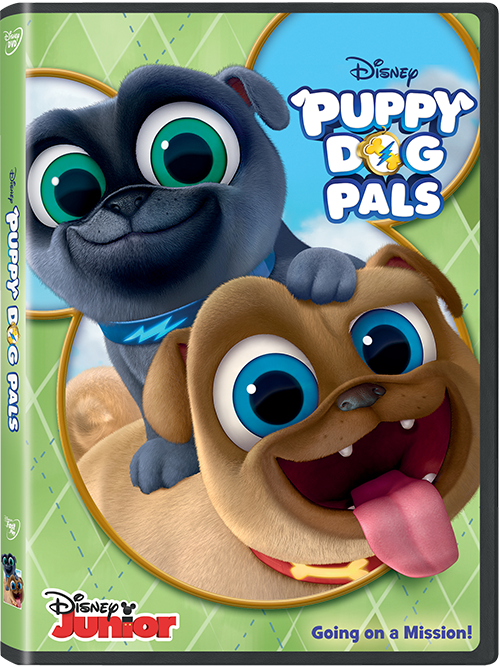 There is an occasional free episode to watch on the Disney Now app on our Roku TV. It is often the same one for days at a time. That's why we were so happy to get the recently released Puppy Dog Pals DVD. There are six episodes, with two stories in each, on the DVD. The total run time is about 144 minutes. You can buy it now at Amazon and download a FREE six-page activity pack on Disney.com.
They're cute, cuddly and all collared up for pup-tacular adventures! While their owner Bob is away, adorable puppy brothers Bingo and Rolly embark on wacky missions stretching from their own backyard to amazing locations all around the world! With support from their "big sister" Hissy, a neighborhood full of animal friends and Bob's high-tech inventions, these hilarious heroes are always ready to unleash totally paw-some fun!