A "Smallfoot" Blu-Ray Combo Giveaway
Disclosure: Warner Bros. Home Entertainment (WBHE) provided me with a copy of "Smallfoot" and a second to giveaway.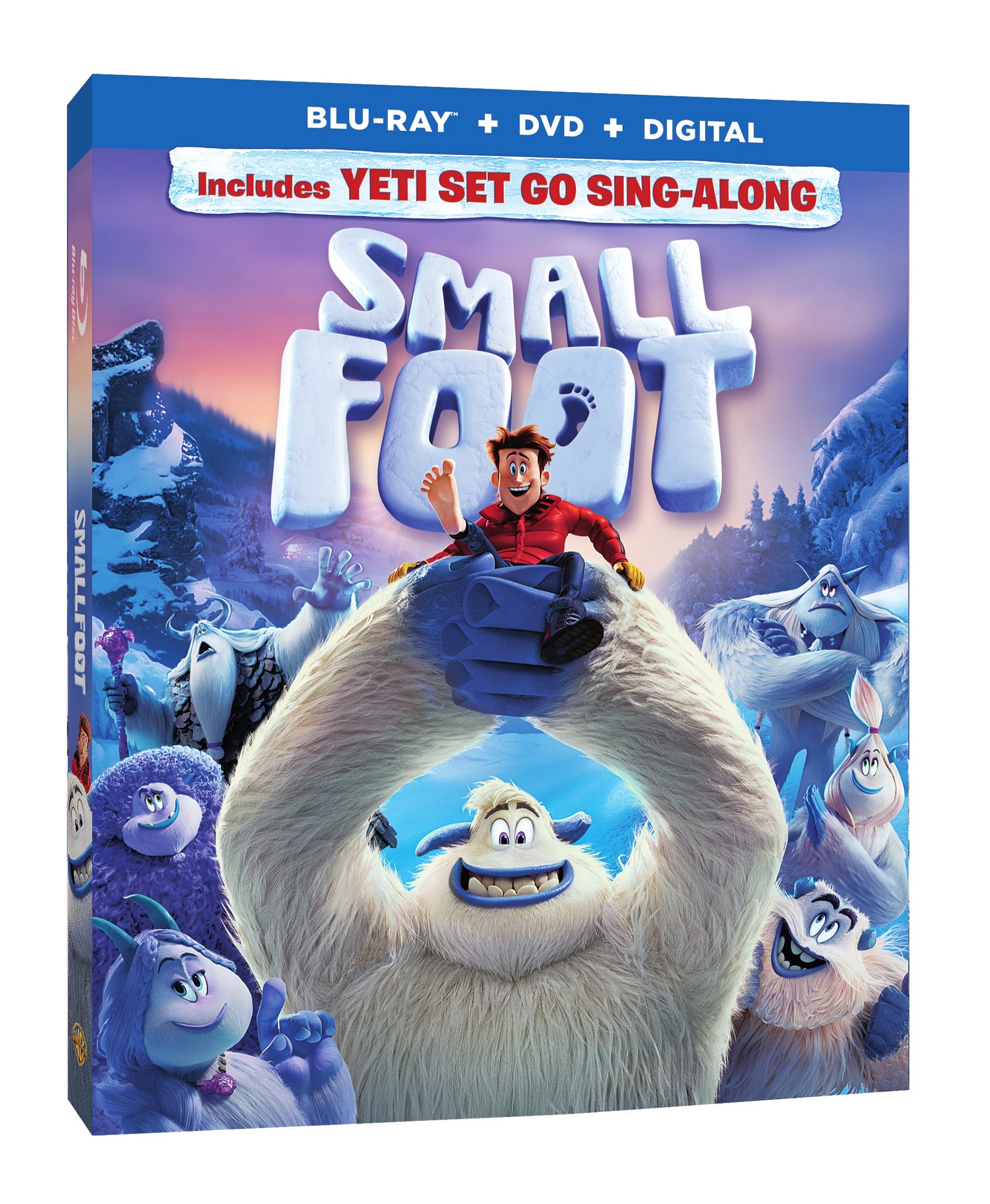 Smallfoot, from Warner Brothers, has instantly become one of my favorite animated movies ever. The movie is visually stunning. The songs are catchy and not overdone like can happen in some animated flicks. The storyline is entertaining, a little surprising, and perfectly describes some of the events going on in the real world enough to start a conversation, but not point any fingers. I love it.
An animated adventure for all ages, with fun new music by Zendaya & Common and featuring an all-star cast, "Smallfoot" turns the Bigfoot legend upside down when a bright young Yeti (Channing Tatum) finds something he thought didn't exist—a human! News of the "smallfoot," Percy (James Corden), throws the simple Yeti community into an uproar over what else might be out there in the big world beyond their snowy village. This is an epic story about friendship and courage!
Smallfoot will be available on Movies Anywhere, Amazon, FandangoNOW, iTunes, PlayStation, Vudu, Xbox and others (December 4, 2018), and Blu-ray Combo Pack and DVD (December 11, 2018). Using the free Movies Anywhere app and website, consumers can access all their eligible movies by connecting their Movies Anywhere account with their participating digital retailer accounts. The Blu-ray Combo Pack features a Blu-ray disc with the film and special features in hi-definition, a DVD with the film in standard definition and a Digital version of the movie.
"Smallfoot" Blu-ray Combo Pack contains the following special features:
Yeti Set Go Sing-Along – Sing-Along, fun facts and much more!
"Super Soozie" Mini Movie – Custom animation featuring the yeti toddler, Soozie.
Migo in The Secret of the Yeti Stones – Featurette featuring Channing Tatum
Yeti or Not, Here They Come! Imagining Smallfoot – The making of Smallfoot
Nial Horran "Finally Free" Music Video
Cyn "Moment of Truth" Music Video
"Wonderful Life: In 28 Languages, Sung Around the World" Music Video
Theatrical promos
"Smallfoot" Standard Definition DVD contains the following special features:
Yeti or Not, Here They Come! Imagining Smallfoot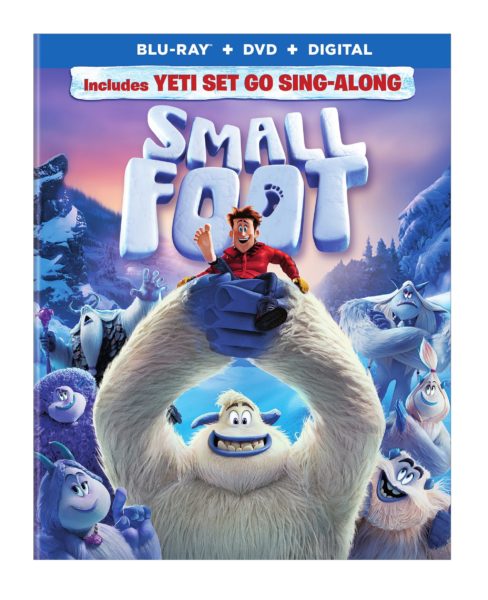 Smallfoot stars Channing Tatum as the yeti, Migo, and James Corden as the smallfoot, Percy. The film was directed by Karey Kirkpatrick. It also stars Zendaya, Common, LeBron James, Danny DeVito, Gina Rodriguez, Yara Shahidi, Ely Henry, and Jimmy Tatro. Sony Pictures Imageworks did the animation on the film. You can find out more about the film on the official Smallfoot Facebook page: https://www.facebook.com/SMALLFOOTMovie/
Giveaway: