"Build To Give" with Lego
Disclosures: I've partnered with LEGO to talk about the"LEGO® Build to Give" campaign. Daddy's Grounded may earn a small commission from sales made via affiliate links listed in this post. 
I, like millions of others, have many fond memories of my time with LEGO sets as a child. Let's be honest, as an adult too. I've also been looking forward to breaking open my first LEGO set with Wesley. He's my oldest son and at 5, almost 6, he's at the perfect age to do so right now. That moment happened for the first time a couple of days ago. He loved it. Theodore, our almost two-year-old, really dug the DUPLO set they sent us too.
LEGO is hosting in-store and at-home free building activities to provide building sets to children in need this holiday season. The LEGO Group is giving back and is inviting families to help give 500,000 children the chance to play.
This holiday season the LEGO® Store at Water Tower Place will join stores around the world bringing to life a heartfelt giving experience – LEGO® Build to Give.
Children of all ages are invited to come in the store, or build at home, a brick ornament. For every LEGO® ornament built and shared, the LEGO Group will donate one LEGO set through local charity partners, giving 500,000 children around the world the chance to play.
We came up with a few designs (based on instructions on the LEGO® Classic Creative Supplement 10693 Set as Dad 2.0 a few years ago):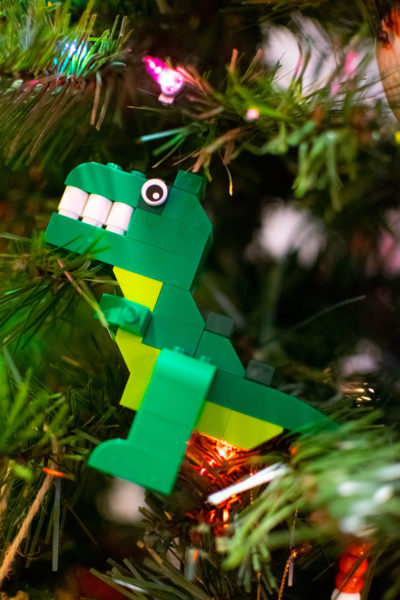 The LEGO® Build to Give is happening through December 13, 2018. To participate visit your local LEGO store or share your home creations online using the hashtag #BuildToGive on social media.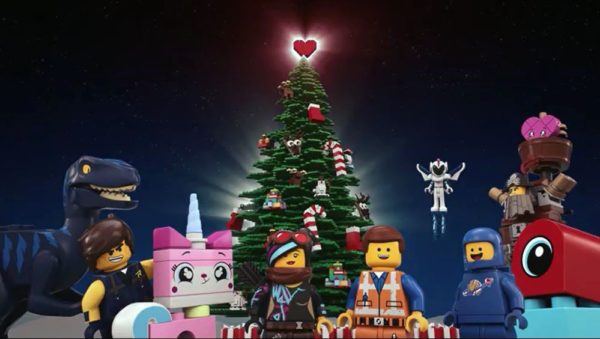 You can find out more about the campaign, how the sets are being distributed, and download building instructions at LEGO.com.
In connection with the #BuildToGive 2018 Holiday Campaign, the LEGO® Group will donate one LEGO set to charity for every #BuildToGive ornament that is built either at home with LEGO Bricks and shared on social media with #BuildToGive or in a LEGO Retail Store. Children under the age of 13 must obtain parent's permission to post to social media. Total donation not to exceed 500,000 LEGO sets with a total value of 5,000,000 USD. No purchase necessary.