Quick & Easy Chocolate Eclair Cake
I love this quick and easy to make chocolate eclair cake recipe. Its a favorite of my wife's family. My mother-in-law taught me how to make it and now I'm sharing it with you! Its perfect for any family get together and something your kids can help with preparing too!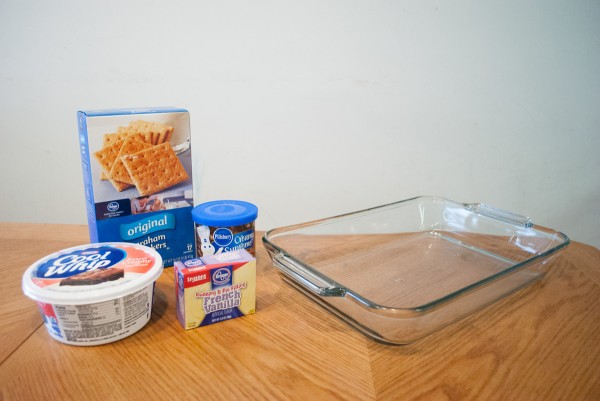 Ingredients:
1 8oz Container of Cool Whip (thawed)
1 3.5oz Box of Instant French Vanilla Pudding
1 12oz Container of Chocolate Frosting
1 16oz Container of Graham Crackers
1 Cup of Milk (not pictured above)
Equipment:
Mixer
Mixing Bowl
9×13 in Glass Pan
Microwave Safe Measuring Cup
Spoon/Spatula
Notes:
Make pudding according to package instructions while replacing 1-cup of milk with the thawed Cool Whip.
To make a double recipe use an 11×15 in pan and double all the ingredients except the graham crackers. One box should be enough.
Serves 6-10 depending on size of slices.
Steps:
1.) Pour in the milk.
Remember, if the instant pudding instructions say to use 2-cups of milk, only use 1-cup!
2.) Add the instant pudding mix.
3.) Add the Cool Whip.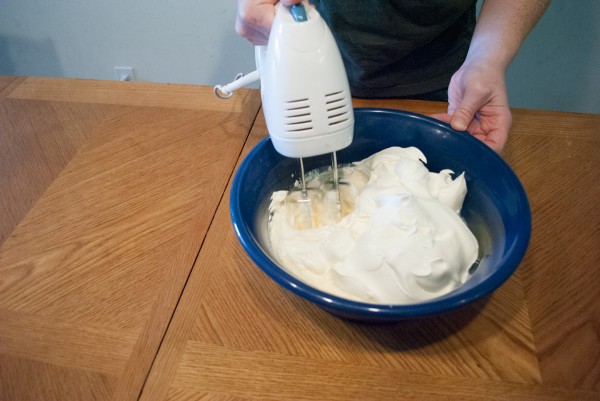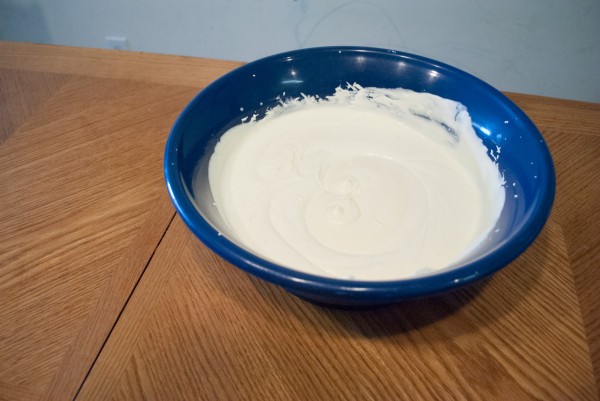 4.) Mix well.
When you are done mixing it should be smooth and well blended. 
5.) Cover the bottom of the pan with a single layer of graham crackers without any gaps.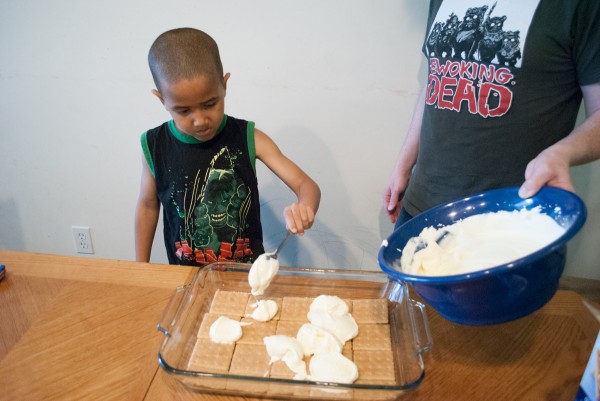 6.) Spread half of your mix over the graham crackers.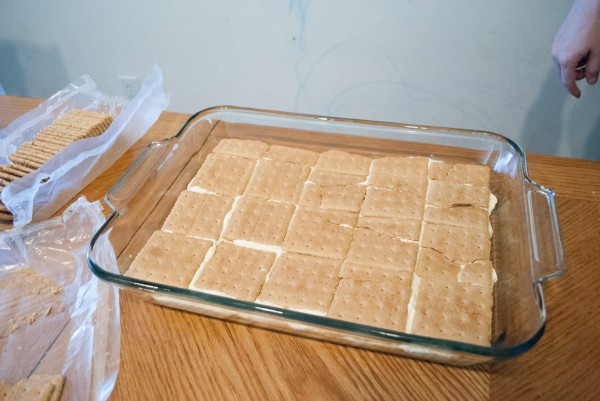 7.) Make a second layer of graham crackers.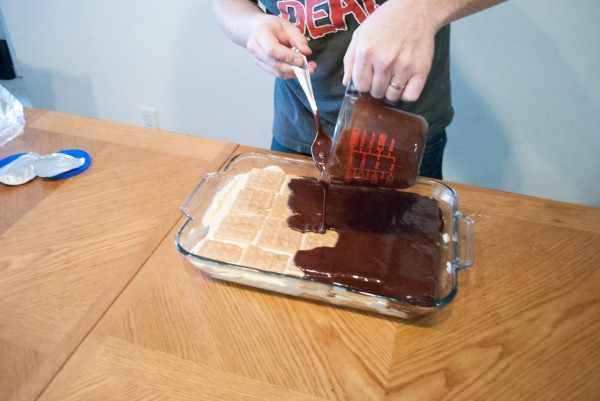 8.) Melt your chocolate frosting in a microwave safe measuring cup, 30-45 second should do the trick. The frosting will be HOT, so be careful! Pour the entire measuring cup full of frosting onto the graham crackers. It should be fully covered. Smooth out with a spatula if needed.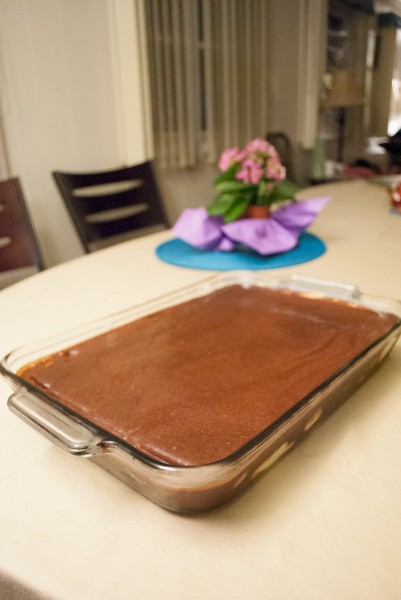 9.) Cool in the fridge for at least three hours (overnight is better), until it's had time to completely cool and the graham crackers to soften.
10.) Slice and serve this chocolate eclair cake and enjoy!