Dino Construction Toy Giveaway
If you are looking for the perfect toy for a preschooler who loves to get dirty and loves dinosaurs, you've landed in the right place. The Dino Construction Company™ (an Educational Insights product line) has partnered with me to giveaway one of their toys! They sent me a Wrecker the T-Rex Skid Loader and my son loves it. Give the dino lover in your house an extra reason to head outdoors and explore with these durable, fun, and completely electronics free toys!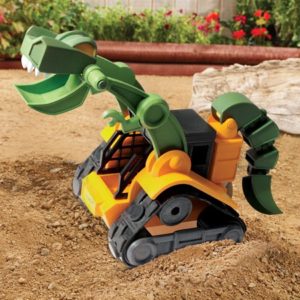 Enter below for your chance to win and visit Educational Insights for more information about the toy line.