Graco Swivi Seat 3-1 Booster Review and An Aire3™ Click Connect™ Travel System Giveaway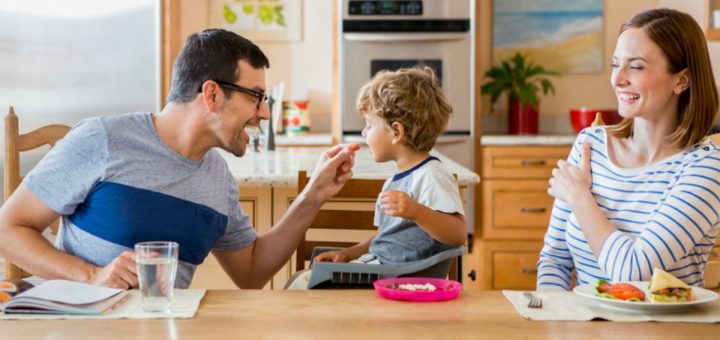 Disclosure: I've joined Generation Graco and have been compensated for writing this post.
My son is solidly in the toddler stage of his life. He can walk, run and climb pretty well, but he still loses his balance from time to time. His toddling is fun to watch though. I love to see my son grow and learn and change each day. He finds joy in the smallest of things. It helps remind me of what's really important in life.
I've been working from home more days each week this summer than ever before and I'm loving the extra time with my son. He shows me how great life can be on a daily basis. That's a reminder I've needed as of late. My day job is pretty demanding and the expectations put on me are above my pay grade. My son shows me that looking forward to seeing friends by exclaiming "Yes!" and doing a double fist pump is actually pretty exciting. He shows me by example that snacks consisting of strawberries and yogurt can be a highlight of an afternoon. He even loves closing the evening out with me by "helping" to empty the dishwasher as much as an energetic toddler can.
That's where the Graco Swivi Seat 3-1 Booster come in handy for us. While Mr. Dude is old enough that he only uses it as a booster seat the 180-degree swivel feature makes getting him in and out of the thing a breeze. Cleaning up after he's eaten is also a snap. The removable tray insert is dishwasher safe and admired by my son as being "so cool."
We don't have any news about having a second just yet, but we plan on using the Swivi Seat to its fullest potential when we do. The adjustable seat positions, safety straps and swivel action make it so this item of baby/toddler gear is now permanently on our must-have list when we add a new member to our family in the future.
You can find out more about the Swivi Seat 3-1 Booster and Graco's other great products at GracoBaby.com.
Speaking of adding members to the family… If you have a recent little one or are expecting; make sure to enter the giveaway we've got going on right now! You can enter below:
GIVEAWAY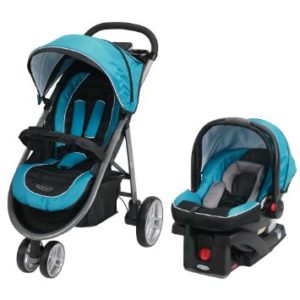 Aire3™ Click Connect™ Travel System
Graco's Aire3 Click Connect Travel System is designed to make it extra-easy for you to explore with baby. The sleek, lightweight stroller weighs less than 21 lbs. so it's easy to lift and carry, and the 3-wheel design is easy to maneuver. It folds with one hand and automatically stands for simple storage. The multi-position, flat-reclining seat is comfortable as your child grows. A parent's tray with zippered storage and two cup holders and an extra-large storage basket makes strolling more convenient for mom. It also includes the best-selling Graco SnugRide Click Connect 35 Infant Car Seat.
MSRP:
$229.99 (Stroller), $349.99 (Travel System with SnugRide® Click Connect™ 35)
Key Features:
Includes a Graco® SnugRide® Click Connect™ 35 Infant Car Seat to create a travel system through a secure one-step attachment
One-second, one-hand fold & carrying strap for convenience
Auto-lock & self-standing fold for easy storage & portability
Ultra-light stroller weighs less than 21 lbs.
Multi-position seat reclines flat to create an infant carriage
Parent's tray with zippered storage and two cup holders and extra-large storage basket
Removable armrest bar with cup holder for easy in & out
3-wheel design with suspension & locking front swivel for added maneuverability
Extra-large canopy with zippered extension panel
3 or 5-point harness
Includes an extra-large storage basket
Availability:
Travel System: Zeus, Poseidon, Helios, Flora
Stroller Only: Echo (in stores now)
Babies 'r Us exclusive
Recommended Use:
Stroller
For children up to 50 lbs.
Car Seat
Rear-facing for infants from 4 to 35 lbs. & up to 32″
Find out more about the system at GracoBaby.com.