Must Have Items For Parents in 2015
Disclosure: The products covered in this post were all provided by their respective manufactures in exchange for review on my blog. All opinions are my own.  
It is almost the end of January 2015 and I thought it would be appropriate to highlight some of the gear I'm using to help make my everyday life with a toddler better. These items are some of my favorite things since sliced bread. Seriously, each of these items make being a parent easier in their own way. Check out the six items below and let me know if you've tried any of them yourself.
4moms Breeze
The setup and takedown process on this play yard is, no pun intended, an absolute breeze. This playard is a breath of fresh air after many a frustrating night using other playards. The Breeze was a lifesaver for us when we visited family over the holidays and on our ten day trip to Houston last fall. It worked well for naps and as a travel bed.
You can read all about it and find out where to purchase on 4moms.com. The playard retails for $299.99.
Pros:
Setup is dead simple.
Bassinet for infants is included.
Comes with a leakproof portable changing pad.
Simple zip travel bag included.
Con:
The playard is a bit on the heavy side weighing in at just over 43 pounds.
Graco Relay Click Connect Performance Jogging Stroller
We've taken this stroller with us everywhere from Navy Pier in Chicago to a petting zoo in Wisconsin to a pumpkin patch in Indiana and more. Anywhere we go in the car this stroller goes with. The jogger is easy to fold and unfold making transportation and storage a cinch. One-second, one-hand fold. No kidding. The air-filled rubber tires, locking front-swivel wheel, premium suspension and a lightweight frame make for a smooth ride for baby and easy control for parents.
You can read all about it and find out where to purchase on GracoBaby.com. The stroller retails for $349.99.
Pros:
Accepts all Graco® Click Connect™ infant car seats in one secure step with a built-in connection – no additional adaptors needed.
The reflective fabric helps keep you visible in low light and the UV50 canopy gives the kiddo some nice sun protection.
Combined weight rating of 70 lbs. for child + luggage.
Removable side tires for easy storage.
Con:
It takes up a fair bit of space in the trunk.
Dropcam
I was sent a Dropcam to review a while back and really love it overall. We use it as a baby monitor at night & nap times. We also use it as a dog monitor when we leave the house for a few hours. The new Dropcam Pro is now the standard product up for sale. It has some nice improvements over the Dropcam I've been using. Below you can see a time-lapse video taken with the Dropcam and exported as a clip via the Dropcam DVR service to get an idea of what a feed looks like with and without the lights on in the bedroom.
You can read more and purchase a Dropcam Pro at Dropcam.com. The camera retails for $199.
Pros:
Easy setup with a computer. (Dropcam Pro only needs an iOS device.)
Easy placement with stand and accompanying wall mount.
Cons:
Dropcam is a cloud based service so if your Internet goes out your camera goes down.
It is an indoor only option.
The cloud storage for video can be pricey. Your first camera will cost you $9.95 a month for 7-days of recorded video plan. You get a 50% discount on additional cameras.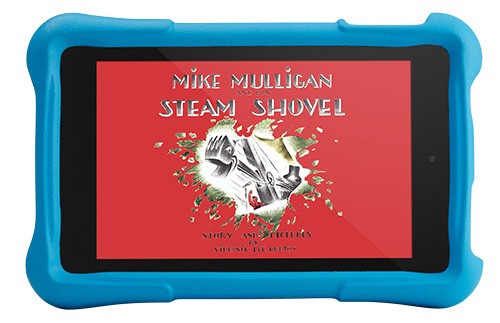 Kindle Fire HD Kids Edition Tablet
Mr. Dude, my one year old, loves this thing. We most recently used it on our weekend trip to London. He was busy with it for hours. The books and games on it were a life saver for me as I traveled with him basically solo.
You can find out more about the Kindle and order one for yourself at Amazon.com. The tablet retails for $149.
Pros:
Comes with 1 year of Amazon FreeTime Unlimited.
The Kid-Proof Case protects the tablet from all sorts of toddler drops.
The 2-year worry-free guarantee is amazing. It is a no questions asked one time replacement plan for the device when damaged.
Cons:
The response times on tapping and swiping actions seem to be a bit laggy at times when compared with the iPad mini. This is my first Kindle and I can't help but compare the two devices.
The camera on the device is nothing to write home about, but is very entertaining to use for little ones.
The device replacement only covers damage and not loss. I found this out the hard way by leaving the device on an airplane by accident in England.

The Metra JJ Cole Diaper Bag
I love this bag. We've used it on trips to The Netherlands, England and Texas in just the last few months. It is comfortable to wear on the shoulder but also comes with some nifty stroller handle mounts. My favorite part of the bag is the changing pad. It detaches from the bag and can be a self contained diaper and wipe holder. I use it every time we are out. It is so much easier to carry around the little diaper changing pad with pocket then to lug the whole bag around at a restaurant, sporting event or someone's home.
You can read more about the bag at JJColecollections.com. The bag retails for $69.95.
Pros:
The diaper changing pad is an amazing stress reducing accessory.
There are plenty of pockets for everything you need and some things you don't.
There are several color options.
Cons:
One of the shoulder strap hooks has become loose after a year of heavy use.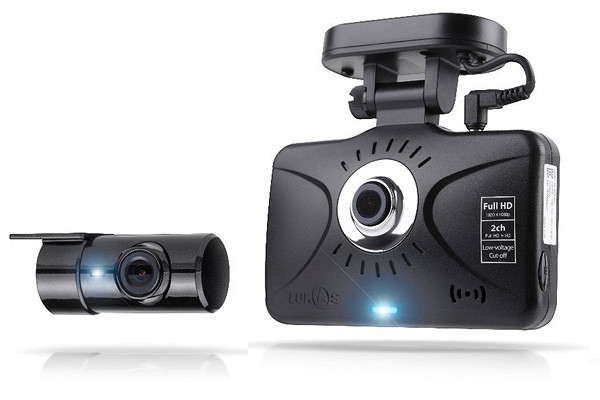 Lukas Blackbox DashCam – LK-9100
Chicago weather in the winter can make for some dangerous driving conditions. This dashcam gives me the peace of mind I need that everything I (and others do) on the road is recorded in case I ever need it. The system is easy to use and records all my driving stats without any effort from me including: Full HD video front camera, HD video on the back camera, GPS location, speed, gear usage, signal usage, built-in audio recording, etc. The camera's video can also be sped up in a third party app to make some nice looking time-lapse driving videos.
Read all about the Lukas Blackbox DashCam LK-9100 at LukasHD.com.
Here are a few 30-second example videos from my experience with it in the last month:
Daytime Driving:

Front view

Rear view
Daytime Driving in the Rain:

Front view

Rear view
Night Driving:

Front view

Rear view
Pros:
Nice picture quality in the daytime.
Easy to setup/install.
Easy to download captured video.
Cons:
Video quality at night drops when headlights are directly pointed at the camera. There is a washout effect that compromises the video from time to time.
Lots of wires. The rear camera is connected by a wire that runs from the front camera through the car. Would like to see this be a wireless option.
Windows only. I have to use VLC on my Mac to view the recorded AVI videos. The bundled Lukas software to view recorded GPS data will only work on a Windows machine.