The 4 Netflix Shows On At Our House
Disclosure: I've joined the Netflix #StreamTeam and have been compensated for writing this post.
There's been a lot of excitement around my house recently. Not all of it has to do with the arrival of baby number two. Netflix has released two new(ish) series and a second season to two of my favorite shows on the service. These fours shows are what we've been watching this month on Netflix.
Lemony Snicket's: A Series of Unfortunate Events (2017)
A bookish brother. An inventive sister. A baby with a wicked bite. This villain picked a fight with the wrong orphans.
Home: Adventures with Tip & Oh (Season Two, 2017)
What happens after a misfit alien named Oh conquers Earth, befriends an adventurous teen girl named Tip and together they save the day? The galaxy's dynamic duo are back in DreamWorks Animation's HOME: ADVENTURES WITH TIP & OH, an all-new Netflix Original Series jam-packed with outrageous laughs and tons of heart. Life on earth will never be the same!
Voltron: Legendary Defender (Season Two, 2017)
From days long ago, from uncharted regions of the universe, comes Netflix Original Series VOLTRON: LEGENDARY DEFENDER. DreamWorks Animation reimagines one of the most popular fan-favorite shows of all time in this all-new comedic action-packed show.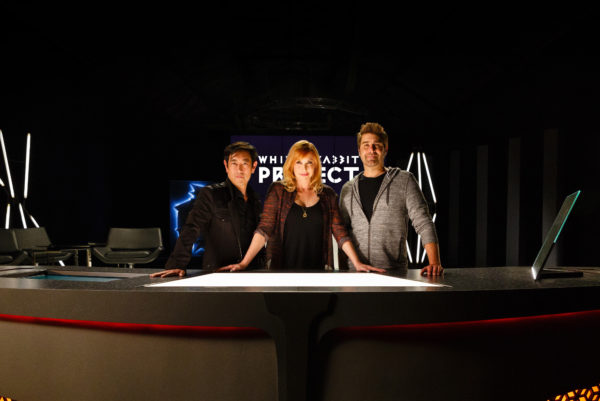 White Rabbit Project (2016)
In White Rabbit Project, Kari Byron, Tory Belleci and Grant Imahara head down the rabbit hole to investigate weird and wonderful events from pop culture, science and history. Under their microscope are topics as diverse as jailbreaks, superpower technology, heists and crazy world war two weapons. In each episode the hosts immerse themselves in experiments, builds and tests as they sleuth the truth behind these and other well googled themes.