#KickingRash Has Never Looked So Good
Disclaimer: I have partnered with Life of Dad and Boudreaux's Butt Paste® for this post, but stories and opinions shared here are my own.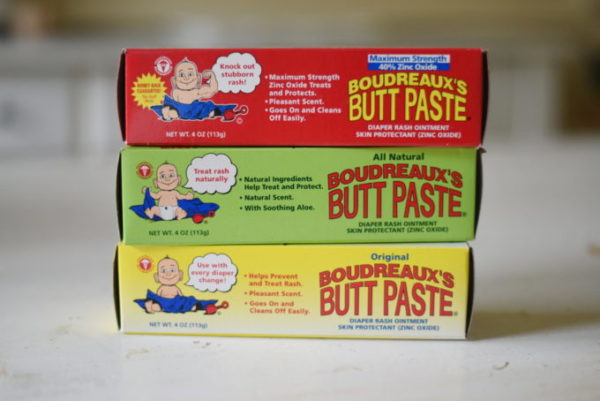 We all know that Boudreaux's Butt Paste® helps to eliminate diaper rash, but what if it could magically make other sources of discomfort disappear as easily? Let's just imagine that #KickingRash super power could be used for something else amazing.
If you didn't already know, I have a four-year-old who LOVES to get into anything and everything he isn't supposed to get into. Normally said four-year-old isn't into dangerous things. Although he did run out of the car in a drug store parking lot and get uncomfortably close to the street nearest the store today.
He mostly loves cooking, playing outside and digging into things. I can't get into the kitchen without him following me. I can't work on the computer without him being right next to me. I can't go to the car to get something "really quick" without him adamantly wanting to tag along. He's awesome and one day I'll miss this.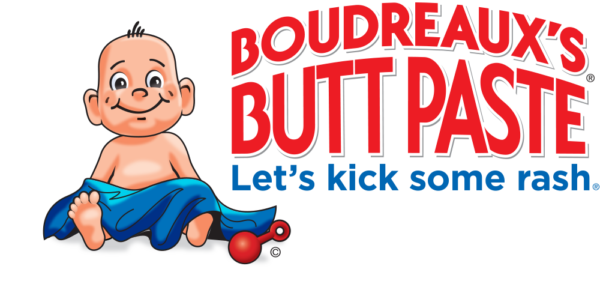 Tough on diaper rash, gentle on baby's booty! Healing irritating and stubborn parents' worries, Boudreaux's Butt Paste® is launching its new Maximum Strength Boudreaux's Butt Paste® Jar (with flip top cap) – the perfect diaper rash essential for your nursery (or toddler room's) arsenal. Offering maximum effectiveness, without the harsh ingredients, Boudreaux's Butt Paste® Maximum Strength Jar is a fast-acting and safe solution. To treat and prevent diaper rash, Boudreaux's Butt Paste® Maximum Strength is proven to have the thickest formula versus other brands with zinc oxide-based creams. The product works by forming a protective layer on soft baby skin to soothe rash discomfort. With a light and pleasant scent that parents will love, Boudreaux's Butt Paste® Maximum Strength Jar is bound to become a staple in nurseries across the country.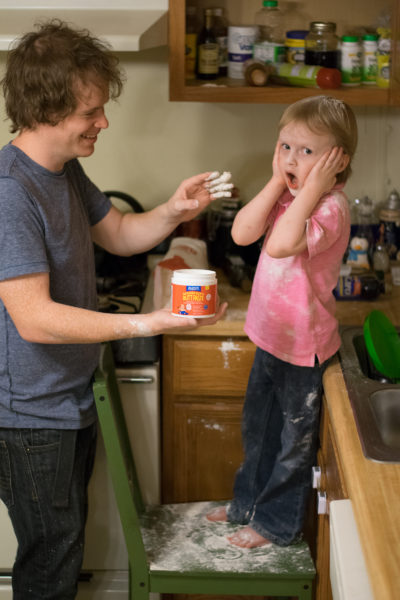 Here's a great example of the awesomeness that the Boudreaux's Butt Paste® Maximum Strength Jar would be if it took care of the every day messes that a four-year-old can make when in the kitchen unsupervised instead of the clinically proven relief of diaper rash in as little as 3 hours. Formulated with 40% Zinc Oxide – with over two times the rash-fighting power ingredient of the Original formula. Imagine if that 14 oz. Jar of #KickingRash power could clean up a messy kitchen? Garage? Even the Bathroom? Don't worry. I have no bathroom photos to share. Here's another kitchen mess picture though.
We've used Butt Paste® over another brand since my now 4-year-old was a baby. It just works. That's why we love it. Our nearly four-month-old now benefits from it as well. The suggested retail price of $16.99 is hands down worth it. You can buy Butt Paste® at Target, Target.com, and Amazon.com. It starts healing diaper rash on contact and that puts a smile on my baby's face. I love that it provides the thickest barrier of protection with 40% Zinc Oxide, is pediatrician recommended and that it is Free of Dyes, Parabens, Preservatives, Phthalates and Talc. So much so that I wrote a poem about it:
A happy bum is a happy dad & mum.
That redness means sadness
It clearly causes madness.
If we see a sign of irritation on the rear
Boudreaux's Butt Paste® will appear
The day will be saved
Happy children are better behaved
once that redness has vanished
banished by that magic potion.
To find out more please visit the Boudreaux's Butt Paste® website for details on product varieties and ingredients.