Peter Pan at the Chicago Shakespeare Theater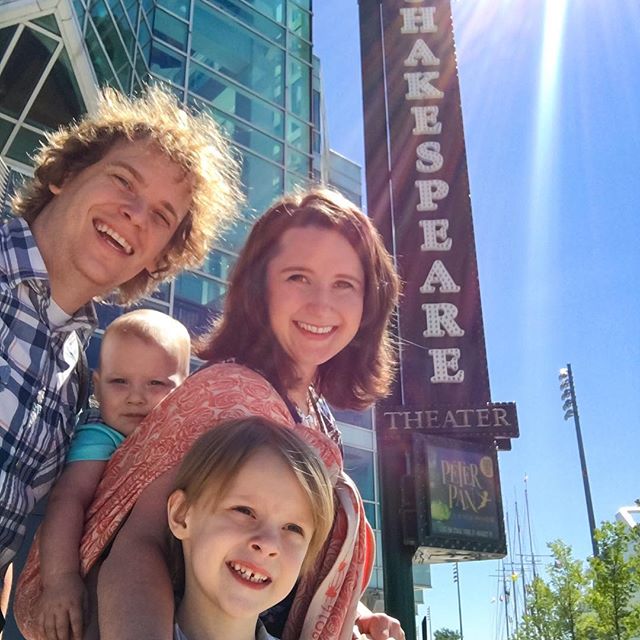 We recently visited the Chicago Shakespeare Theater to see "Peter Pan, A Musical Adventure" with the family as guests of the theater.
The theater is located on Chicago's Navy Pier and holds a special place in our hearts. It is where I proposed to my now wife of over 12 years.
Fly away to Neverland—it's just the second star to the left, and straight on 'til morning! Wendy, Michael, and John Darling are swept away on an adventure with the boy who wouldn't grow up and his band of Lost Boys, battling pirates, growing up, and more through August 19 in a 75-minute production.
I was a bit worried about how Theodore (who's currently 1 year old) would act during the show. The changing music, sets, lighting, and all was a sensory experience he'd never had before, but he LOVED it.

Click & drag on the image above to see where we got to sit.
Wesley (our five year old) also loved everything about the performance.
The storyline was revamped from the original to keep the suspense and action that makes the story of Peter Pan great while also removing any questionable treatment of honorable peoples seen in previous tellings of the story from other outfits. *cough* Disney. *cough*
This slideshow requires JavaScript.
The show's runtime is 75 minutes without intermission. There is onsite stroller storage available in theater lobby for those attending with young children.
Tickets are on sale now for between $22–$34 (Parties of 10+ can save up to 35%) at https://ChicagoShakes.com