Netflix Is Officially Working on a Bill Nye "Talk Show"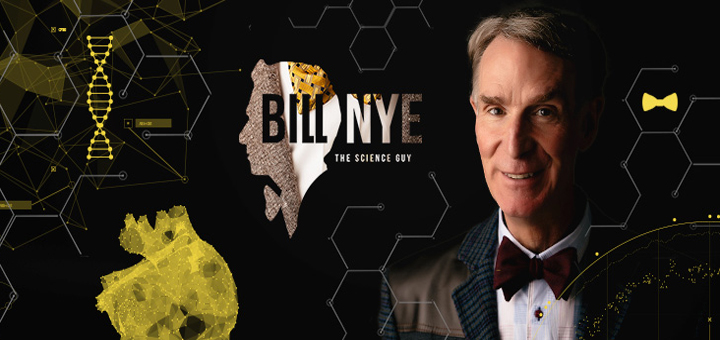 Reading Time:
2
minutes
Disclosure: I've joined the Netflix #StreamTeam and have been compensated for writing this post.
Netflix announced today that it will launch a new showed titled "Bill Nye Saves the World" in the Spring of 2017. It will be a show that explores the impact of science on politics, society, and pop culture. Each episode is set to tackle a specific topic from a scientific point of view. The end goal is to dispell myths and refute anti-scientific claims. Many such claims are expressed quite loudly by various politicians, religious leaders, and titans of industry. I can't wait.
Bill Nye is an environmental advocate, television host, and licensed mechanical engineer with over two decades of successful public advocacy. He has a healthy social media following and public speaking career. Bill Nye is also a published author several times over, champion of scientific literacy and beloved teacher to many a millennial student.
It's been decades since the Emmy award-winning syndicated television show Bill Nye the Science Guy has been on the airwaves. The show ran five seasons and was the gateway to science and engineering for many of my peers. A collection of episodes from that 1990s era series can now be enjoyed on Netflix.
I'm excited to be working with Netflix on a new show, where we'll discuss the complex scientific issues facing us today, with episodes on vaccinations, genetically modified foods, and climate change. With the right science and good writing, we'll do our best to enlighten and entertain our audience. And, perhaps we'll change the world a little. – Bill Nye
Bill Nye Saves the World is bound to get conversations started at family get-togethers and among social media users. His own unique and unfiltered style in conducting experiments and demonstrations are not only entertaining, but fact based examples of the fundamentals of science. The show will also include a number of special guests. Cue me hoping for some commentary from the "Science Guy" himself on the Star Trek universe and perhaps a conversation or two about how it's fictional technologies have inspired real-life versions of their on-screen counterparts. 2017 can't arrive soon enough.